There's nothing more delicious than a warm casserole recipe. If you're looking for an easy, well-rounded meal the whole family will enjoy, you don't want to miss out on these 14 healthy casserole recipes! Featuring options for breakfast, lunch, and dinner, these casseroles are full of flavor, made with real-food ingredients and great for meal prep.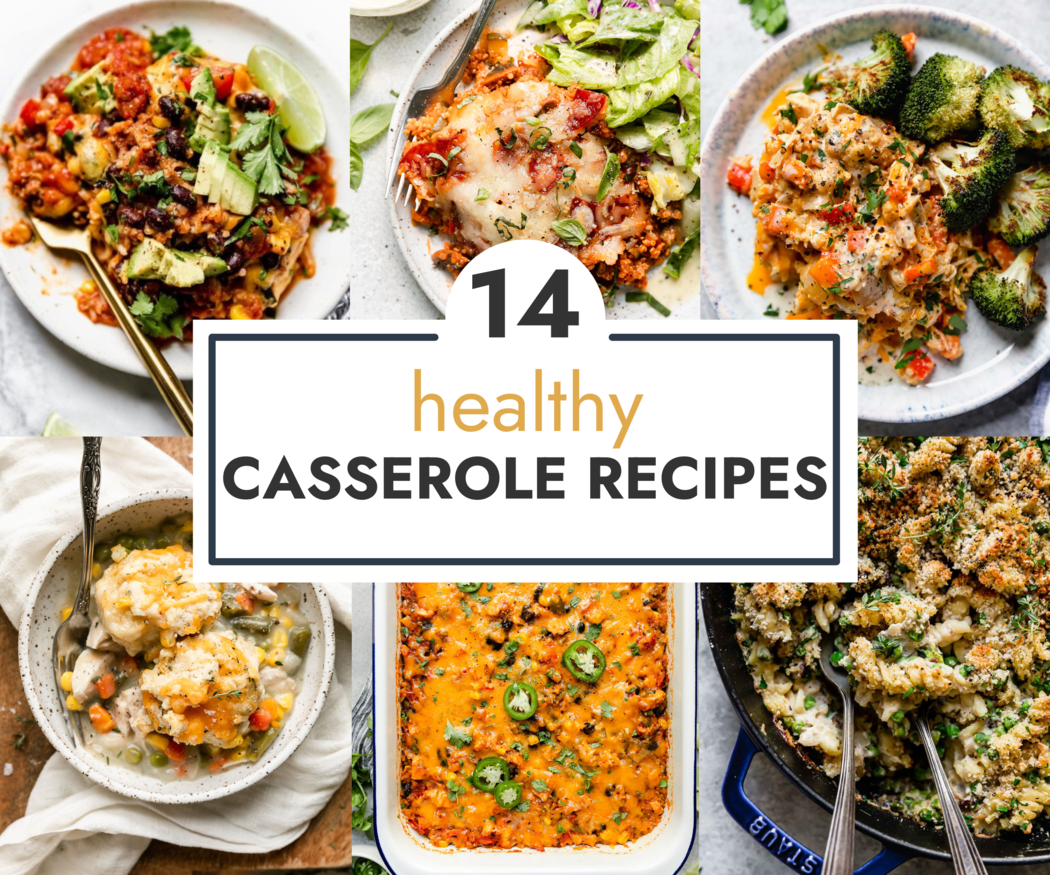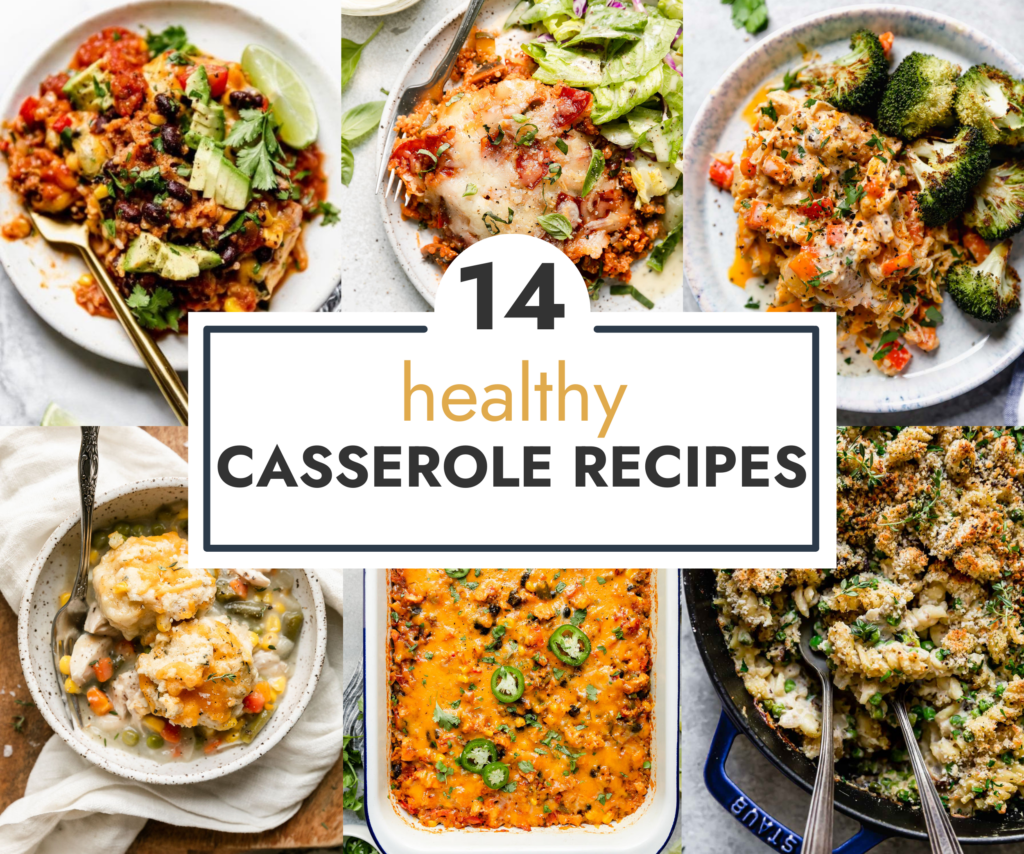 Casserole Recipes for All Your Needs
Living in the Midwest, casserole recipes have always been staple dishes in our homes. Not only are they typically budget-friendly and easy to make, but they're also filling, comforting, and great to prepare in advance for those times when you need a satisfying meal in a pinch. Combined in a single dish and baked in the oven, these healthy casserole recipes feature all the warm flavors you look for in a casserole with real-food ingredients you can feel good about.
Frequently Asked Questions
What ingredients must casseroles include?
The great thing about healthy casserole recipes is that there's really no right or wrong way to make them. However, in general, most recipes contain three main components: a protein, a vegetable, and a binding agent like flour or sauce.
Is it better to bake healthy casserole recipes covered or uncovered?
It depends on the casserole and the texture you're looking to achieve. For instance, baking a casserole covered helps it cook evenly and prevents it from drying out. On the other hand, baking a casserole uncovered helps create a crisp, brown exterior. Don't worry, though! We provide specific instructions for every recipe.
Do you cook vegetables before putting them in casseroles?
Most vegetables should be blanched or partially cooked before being added to healthy casserole recipes.
How to Store Casseroles
All healthy crockpot recipes will store slightly differently. We give specific instructions for each. So, be sure to check the recipe card to guarantee your leftovers stay fresh. However, in general, leftovers can be covered with foil or transferred to an airtight container and stored in the refrigerator. Or, for longer-lasting options, many casseroles can be stored in the freezer as well.
How to Reheat Casseroles
To enjoy leftovers from frozen, let the casserole thaw in the fridge overnight. Then, warm it in the microwave, on the stovetop, or in a toaster oven. Or, cover the casserole dish with foil, and pop it back in the oven at 350º F until the casserole is heated through, which usually takes about 20 minutes. For some recipes, you may need to add an extra splash of moisture from the addition of a few tablespoons of milk, water, or broth to freshen it back up. Just stir it in as you're reheating.
Pin Now to Make Later!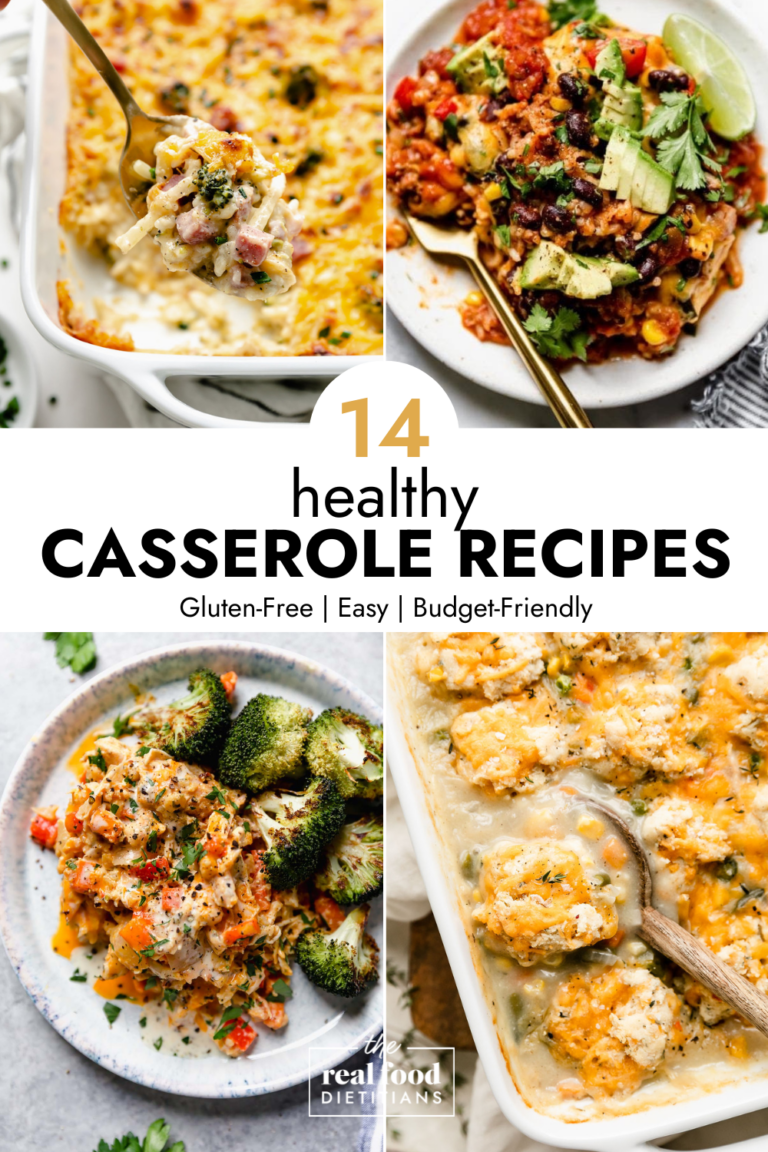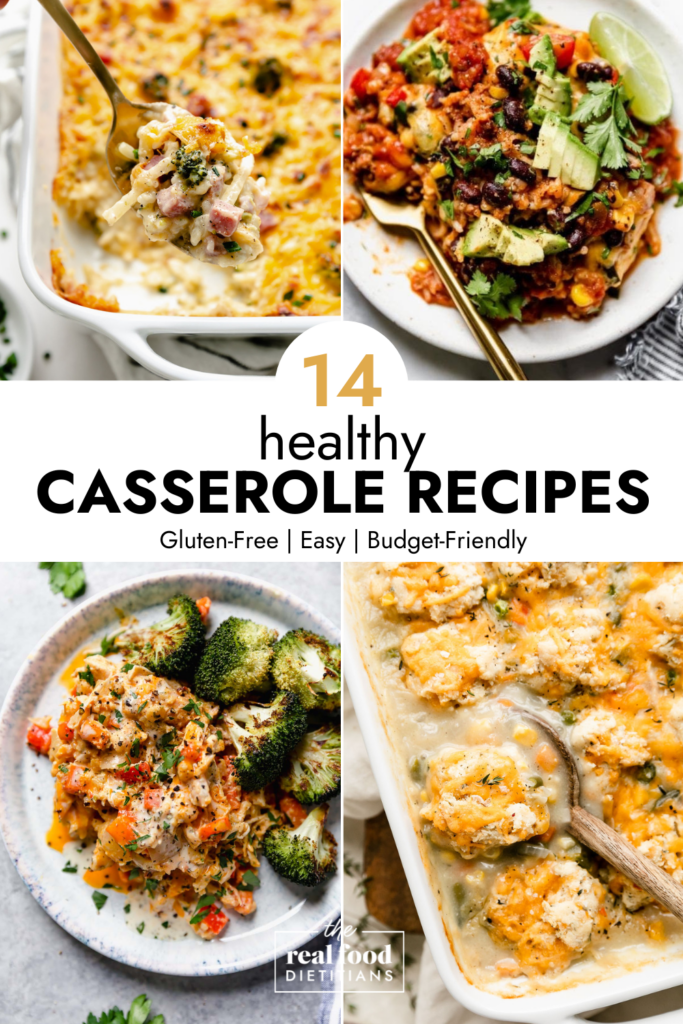 For ultimate success, we highly recommend reading the tips in the full blog post above. All photos and content are copyright protected. Please do not use our photos without prior written permission. If you wish to republish a recipe, please rewrite the recipe in your own unique words. Link back to the source recipe here on The Real Food Dietitians. Thank you!