Our Team Of Experts
We bring 40+ years of experience in all areas of nutrition to the table.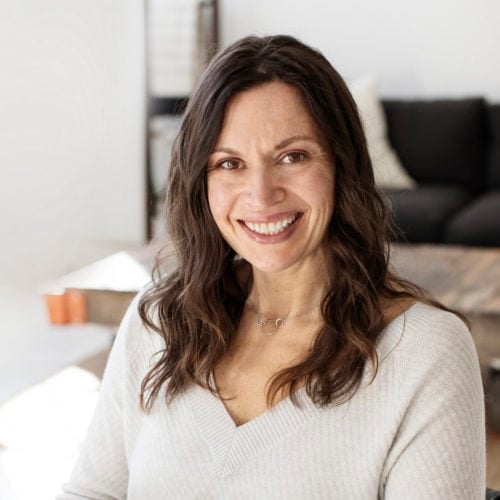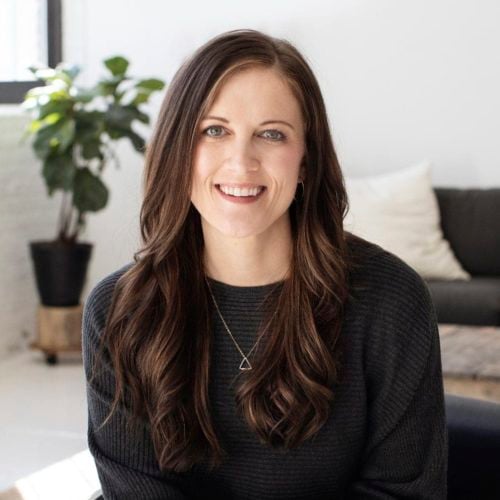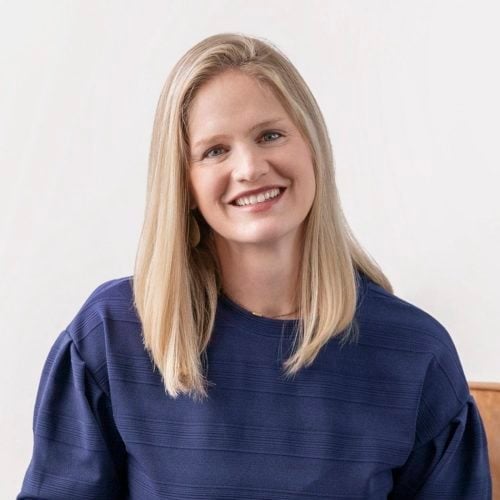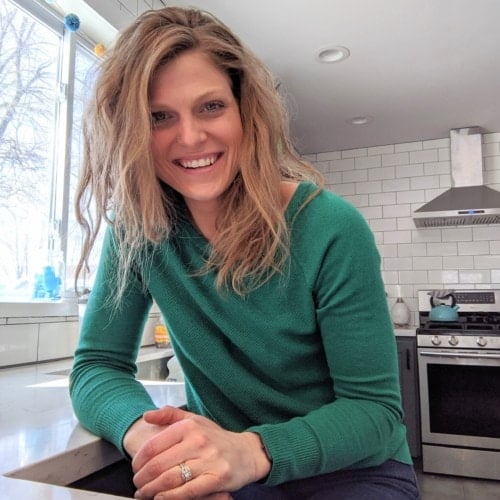 Brand & Social Coordinator
Ana Ankeny
Graphic Designer
Emily Hassing
As Seen In






Ask The Dietitians
Frequently Asked Questions
What is real food?
To us, real food is a focus on ingredients that nourish the body, are minimally processed, and maintain their natural integrity and quality. We believe that choosing real food as much as possible is a way to respect the dignity and health of the humans who produce it, protect animal welfare, foster more health, and cultivate environmentally sustainable practices.
Are all of your recipes gluten-free?
Yes, all of our recipes are naturally gluten-free or have options listed so you can easily make it gluten-free, if needed.
Are all of your recipes Whole30-friendly?
We have many recipes that are Whole30-friendly, but not all of them are. You can identify which recipes are Whole30-compliant by looking for the Whole30 icon at the top of the recipe, or find them all here.
Are your recipes geared toward weight loss?
That depends. All of our recipes are created with your health and enjoyment in mind. But since everyone's needs for weight loss or weight maintenance differ based on activity, age, lifestyle factors, genetics, gender, calorie needs, etc. it's impossible to classify recipes for weight loss purposes. Every one of our recipes includes complete nutrition analysis so you can use that data, if you'd like, to help choose the best recipes for your unique needs.
Do you have recipes based on specific diets?
All of our recipes are categorized by diet type (Whole30, Paleo, Vegan, Vegetarian) and allergen (gluten, dairy, eggs, nuts, etc.) You can look at the category symbol at the top of each post to quickly find all recipes that fit your specific needs. 
Note: For many recipes we include substitutions for top allergens (dairy, nuts, eggs, etc.) whenever possible.
Do your recipes contain nutrition information?
Yes! Every recipe is analyzed by our team of registered dietitians so you can quickly and confidently find the complete nutrition information you need.
Do you offer nutrition consulting?
We do not offer individual nutrition consulting or coaching at this time.
Do you offer meal plans?
We have a handful of free meal plans here to get you started.
Looking for more? We've partnered with Real Plans, an online meal planning tool, to help you become a meal planning pro. With Real Plans, you can create a week's worth of menus and get a printable grocery list in less than 15 minutes. You can even get access to more than 350 of our recipes to add to your meal plans for just $1 more per month.
Try Real Plans today Real Plans offers a 10-day money-back guarantee so if it's not for you, you can cancel without questions.
I love your recipes. Do you have a cookbook?
Not yet! We do have some super neat projects in the works, so stay tuned for more to come.
What is a dietitian?
A registered dietitian is a health professional with special training in nutrition therapy, which is the use of food and nutrition to keep the body healthy. An RD (registered dietitian) or RDN (registered dietitian-nutritionist) are the same credential and it signifies multiple layers of education and training established by the Accreditation Council for Education in Nutrition and Dietetics. All RDs/RDNs must:
Have a four-year degree which includes a specially designed, accredited nutrition curriculum. 

Complete a minimum of 1,200 hours of supervised practice in a variety of dietetic settings, including clinical health care, foodservice, and community. 

Pass a rigorous national registration exam.

Maintain their credential with on-going continuing education taken throughout their career.
Jessica, Stacie, and Jessie are all credentialed registered dietitian-nutritionists. Between us, we have more than 40 years experience in a variety of fields, including clinical nutrition, sports nutrition, private practice, worksite wellness, and health journalism.
Are your recipes just for people with food allergies?
No way! Our recipes are for everyone. We guarantee that no matter your eating style or preferences, that we have many, many delicious things for you.
How did you all meet?
Just as Jessica and Stacie were each about to launch their own food blogs, they met at a conference in 2014 and decided to join forces, thus founding The Real Food Dietitians and building a successful business because of their dedication to recipes that work and authentic, trusted content. 
Due to both working in food- and health-related careers in Boulder, Colorado, Jessica and Jessie crossed professional paths many times. Stacie and Jessie met at a farm tour in Wisconsin, and the three stayed in contact over the years. When Jessica and Stacie were ready to expand the team, they could think of no one better than Jessie to hit the ground running.
What is your food/health philosophy?
Our goal is always to uplift the physical, mental, and holistic benefits of prioritizing whole and minimally processed foods in a nondogmatic way and with grace and positivity. We believe that no single diet works for everyone and that all foods can fit into a healthy lifestyle. Our recipes are a reflection of our philosophy: approachable, short ingredient lists, easy-to-find foods, using basic techniques, and perfect for meal prepping and busy weeknight meals. The Real Food Dietitians combines our passion for healthy eating with our deep desire to create connection with others through food.
What if I don't eat gluten free? Will I like your recipes?
Yes! We recognize that not everyone needs to eat gluten free and that it is a choice for some. Many of our recipes are naturally gluten free (meaning they're made from nutrient-dense ingredients that don't contain gluten). And we have specifically designed other recipes that would typically contain gluten to be gluten-free. 
But if gluten is not a concern for you, you can swap in the gluten-containing ingredients you typically would (ie: all-purpose flour, wheat pasta, or soy sauce) and still achieve great results. Our baked goods that contain flour, for example, are always tested with gluten-free baking flour as well as all-purpose flour to ensure both options work.
How can I submit a recipe suggestion?
Have a hankering for a recipe you don't see here? Or you'd like to see The Real Food Dietitians take on a favorite recipe of yours? You can email us at info@therealfooddietians.com or submit your recipe suggestion here.
How can I submit a nutrition question?
You can email us at info@therealfooddietians.com or submit a nutrition question here. While we are not able to answer every nutrition question with a personal response, we read every submission. And by submitting a question, we may answer it in a future blog post or on social media, or create special content that provides a solution!
Do you offer classes?
At this time we do not offer classes, but stay tuned for future in-person and virtual course offerings.
When did you start working together?
Jessica and Stacie co-founded The Real Food Dietitians in 2015, and Jessie joined the team in 2021.
Have a question for us?
Note: While we are not able to individually reply to every question, don't let that deter you from asking! We often answer reader questions in future posts, on social media, or use them to help shape the best content for you.
Submit it here!