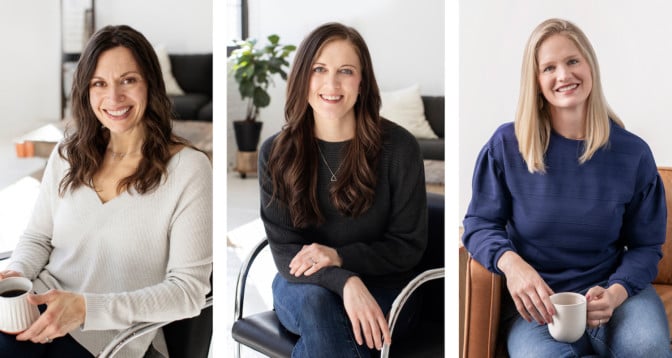 Meet the Dietitians
Our mission is to provide you with healthy, fresh, and delicious recipes made with whole and minimally processed foods. Our recipes are wholesome for all, mostly gluten-free, and customizable for special diets and food allergies.
Jessica Beacom, RDN
Stacie Hassing, RDN, LD
Jessie Shafer, RDN
More About Us
As Seen In






Get Dietitian-Approved Recipes & Tips delivered to your inbox!
Make this!
Instant Pot Vegetable Beef Soup
The ultimate cozy-comfy, super satisfying meal when you're short on time but want that slow-simmered taste of a soup that's been cooking for hours. Filled with veggies and tender hunks of meat, it's easy on the budget and sure to be a family favorite.
Get recipe