Dust off the grill and picnic tables, and get summer unofficially started with one or several of these 13 Healthy Recipes for Memorial Day weekend!

Summer is just around the corner and seemingly Memorial Day is the first unofficial gathering of the summer without it actually being summer. While it's not quite pool weather in most parts, it is warmer and we're all craving grilled food and lighter fare – including drinks and desserts too. Anyone else? Are things less busy? Ha! Not really. In fact, this may actually ramp up the busy-ness factor for you, but we're here to offer recipes and meal ideas that not only keep things healthy and easy – they also won't break the bank.
Recipes for Memorial Day weekend…and beyond!
Whether it's this upcoming Memorial Day holiday or just a family or friend get-together, skip the pre-made sides and party platters from the deli and instead fix up one or several of the following recipes. From burgers and salads to drinks and dessert, we're confident your crowd will love them all – and ask for the recipes after!
Banish burger boredom with one special ingredient – bacon IN the burger! This drool-worthy recipe is going to be a hit at your next BBQ!
Whether you're feeding a crowd or meal prepping for the week ahead, this is one of the easiest and tastiest slow cooker meals when you're short on time!
Grilling kebabs and summer go hand in hand! And you definitely can't go wrong with these flavor-packed sweet and savory chicken kebabs!
Craving BBQ ribs, but don't have the time to stand around the grill? We've got you covered. These ribs are ready in under an hour – and taste every bit as good!
What's a BBQ without beans?! Just plain wrong, right? The best part about this sweet and smoky comfort food side? They're good all year round!
Sure, we love the standard potato salad, but if you're looking to change it up and add a new flavor, this is it!
Skip the pre-made deli sides and make a potato salad that makes your crowd go wild.
This salad practically has everything except the kitchen sink! Your taste buds will rejoice when all the veggies (Brussels, carrots, kale and onions), bacon, almonds and golden raisins are tossed together with a BBQ Ranch dressing to make it over-the-top tasty!
Give your ordinary BBQ cole slaw companion an extraordinary makeover! Not only will you fall in love with this new twist, it's super easy and convenient to make thanks to the help of bagged broccoli slaw!
This healthy take on the Moscow Mule will help you cool off, kick back and relax on this holiday weekend – with or without the alcohol!
This low-sugar cocktail 0r mocktail screams summer with it's refreshing, slightly sweet and sparkling vibe!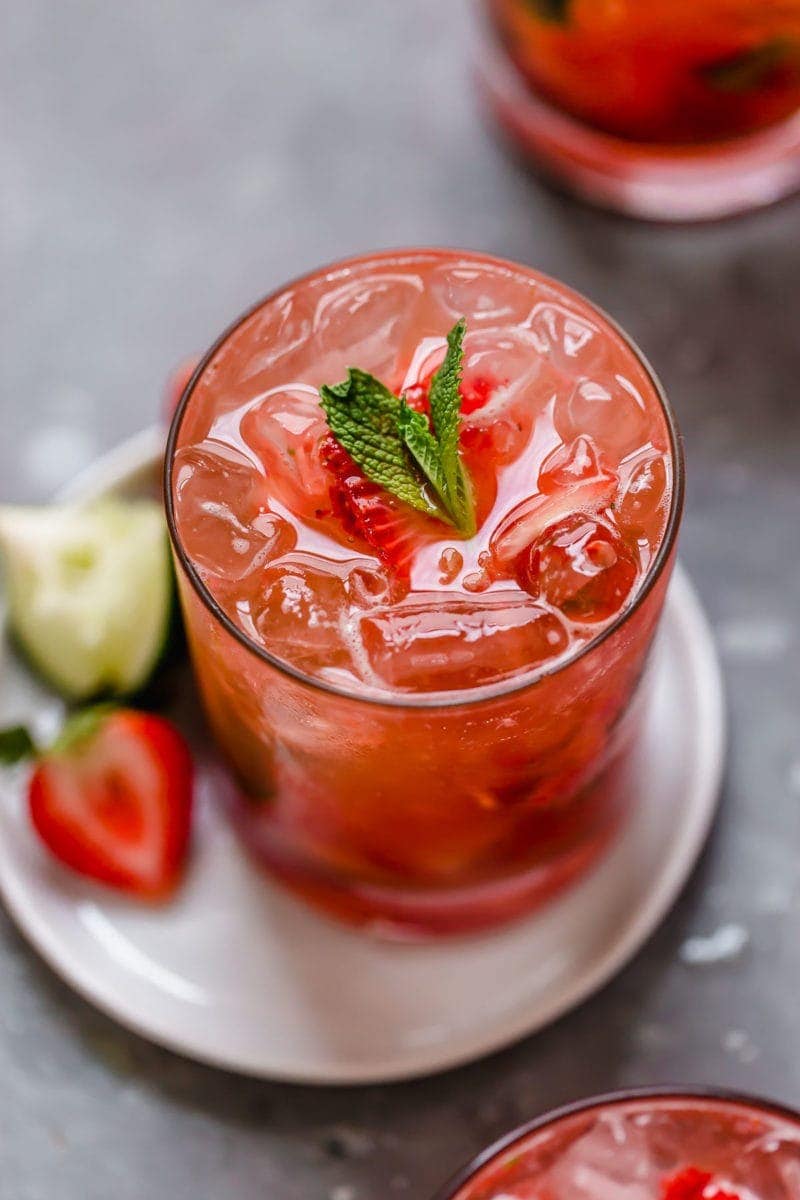 Keep dessert simple and oh-so-scrumptious with this grain-free sweet treat!
Sweet and salty for the win! With only 4 ingredients, these no bake treats are drizzled with chocolate and sprinkled with a little sea salt for an irresistible sweet & salty combo.
That's a wrap! We'd love to hear (or tag us @therealfoodrds on IG and show us) what you're cooking this holiday weekend! Do you have any family favorites that always make an appearance?
Hungry for More? Subscribe to get our newsletter delivered straight to your inbox! And be sure to stay in touch on Facebook, Twitter, Pinterest and Instagram for all of the latest updates.
Pin it now and make it later!
---