2016 – what a year!
2016 was our first full year of blogging. A year complete with ups and downs, early mornings, long nights, too much coffee, consistent dedication, constant determination, learning out things we never wanted to learn, incredible and rapid growt and opportunities we never could have imagined (which we our so grateful for) such as guest blogging for Whole30 and PaleOMG. We also saw some of our recipes featured on MSN and most recently, Greatist. Oh, and did we mention that we shared 125+ delicious recipes with you this year! And guess what?! We have no intention of slowing down, that's just not our style, which we're sure you've gathered that if you've been reading our blog for awhile now. Our motivation to keep hustling…..is YOU! We're committed to helping you become healthier and happier in a way that's sustainable and life-long. Over this past year, we've received countless, heartwarming emails and messages from our readers sharing their stories and successes – that's what ultimately keeps us going – knowing that we're making a difference!
On our one year blog anniversary we shared 10 things we learned in our first year of blogging and how those 10 things attributed to our quick growth. However one thing we didn't mention in that post was how the impact of sharing really freakin' delicious recipes played a big role in that. People love food and they love simple and healthy recipes and that's exactly what we share. So today, we're ending this year strong and sharing with you The Real Food Dietitians Best of 2016. Here we go!
---
The Real Food Dietitians Best of 2016 – Top 12 Recipes on the blog.
Slow Cooker Buffalo Chicken Stuffed Sweet Potatoes
Sweet Potato Broccoli Chicken Bake
Shepherd's Pie with Sweet Potato Topping
Gut Healing Cinnamon Coconut Latte
Sweet Potato Avocado Brownie Bites
Slow Cooker Chicken Chile Verde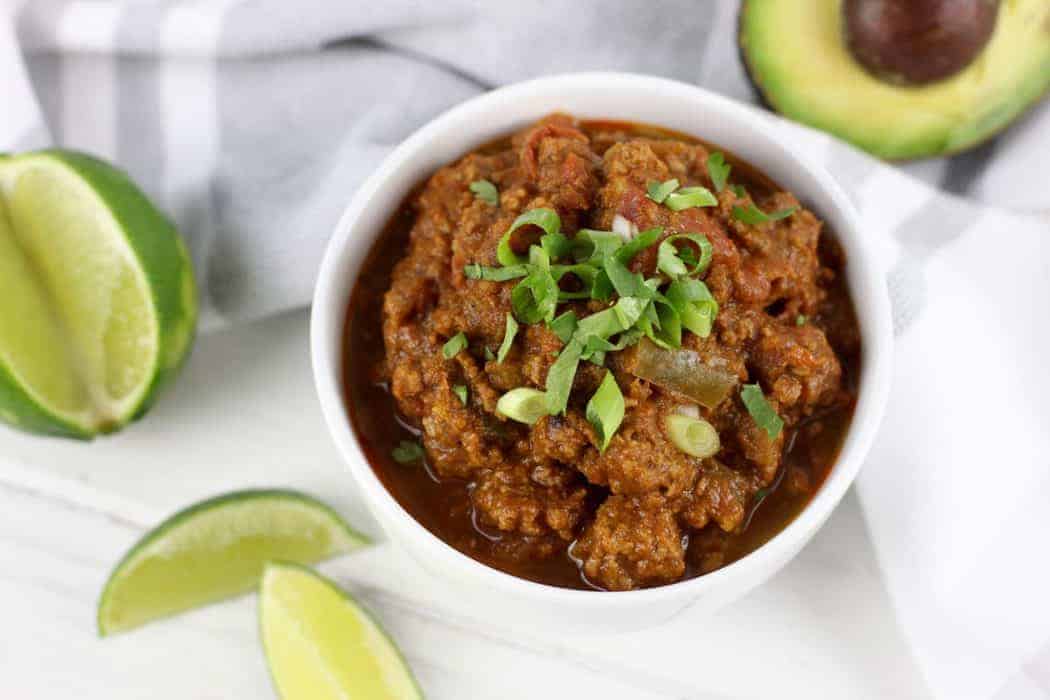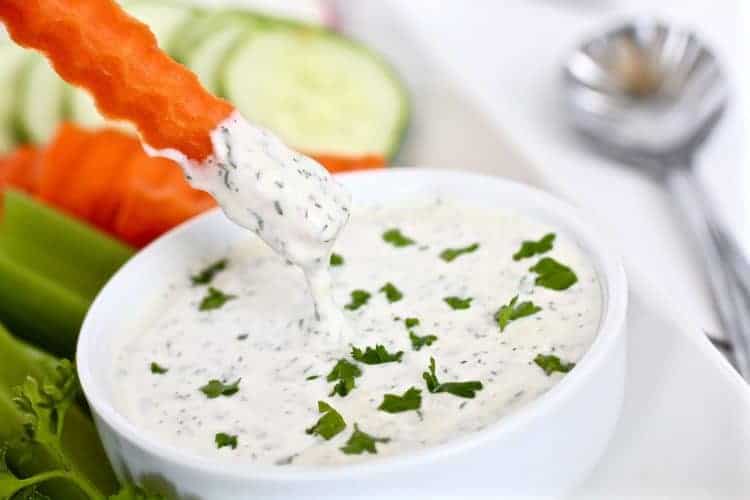 Grain-free Banana Chocolate Chip Mini Muffins
Salmon Burgers with Avocado Garlic Sauce
BBQ Meatloaf Muffins with Sweet Potato Topping
Recipes on the rise.
Whew! So much deliciousness there but before we wrap it up and call it a year, we wanted to share two additional recipes that are quickly moving to the top!
Roasted Brussels Sprout with Garlic Bacon Aioli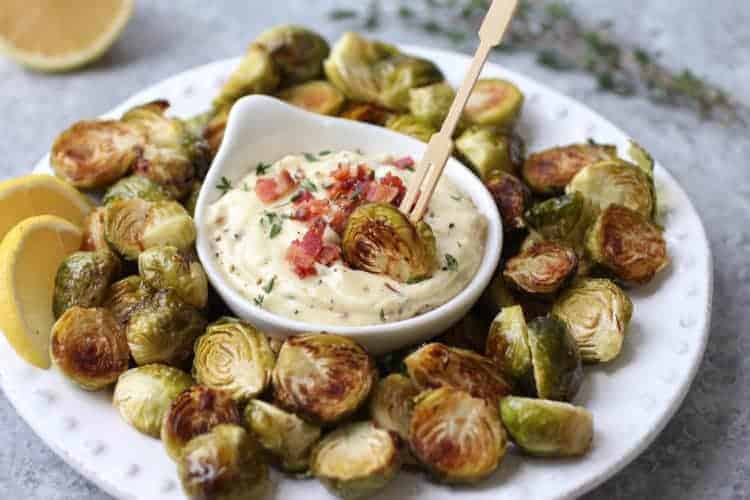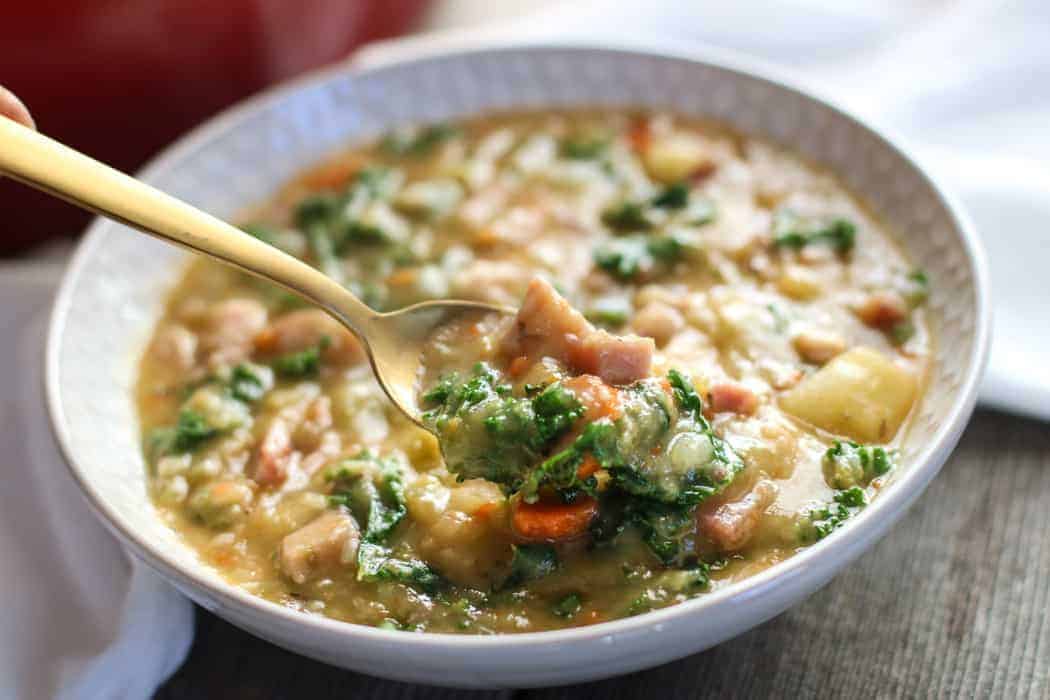 ---
So what's to come in 2017? Meal prepping tips, recipe round-ups, getting personal and more…
2016 was the year of recipes for us. In 2017 we plan to bring even more to the blog. Of course, we'll continue to share recipes (because that's what we do) but we also feel called to share with you our best tips, tidbits, information, life experiences and more. Here's a taste of what's to come:
Meal planning and meal prepping tips
Lifestyle and nutrition tips that you can easily apply to your everyday life
Kitchen hacks and how-to's
Recipe round-ups sharing recipes from our favorite foodie bloggers
Natural products and recipes for cleaning, beauty and other household products
This is a big one: Our personal stories – totally outside of our comfort-zones. However, we know that by getting vulnerable and opening up about our past and even our present, that it could possibly resonate with many of our readers and help them get through their own struggles they may be going through. Jessica will be sharing her story about how she overcame her debilitating autoimmune disease with food and lifestyle and how now, healthier and stronger than ever, she manages and rocks her day-to-day mompreneur life. Stacie will be sharing her story about how she overcame orthorexia and how she naturally resolved her long struggle with hypothalamic amenorrhea as well as her current protocol for balancing hormones in efforts to be the healthiest she can be in order to achieve a pregnancy in 2017.
We hope you enjoyed The Real Food Dietitians Best of 2016! 2017 is going to be even better.
Comment below and let us know what you'd like us to bring to the blog. Also…we'd love to hear what your favorite recipe from our blog is!
---
Pin now to make later!