The way to Mom's heart is a simple act of love, and we think there's no better way to display your appreciation for all she does than by serving her a beautiful breakfast or brunch Mother's Day recipe – or two! (Plus, of course, cleaning up the kitchen afterward.) We've compiled a collection of delicious foolproof recipes for Mother's Day brunch that will get her special day started right.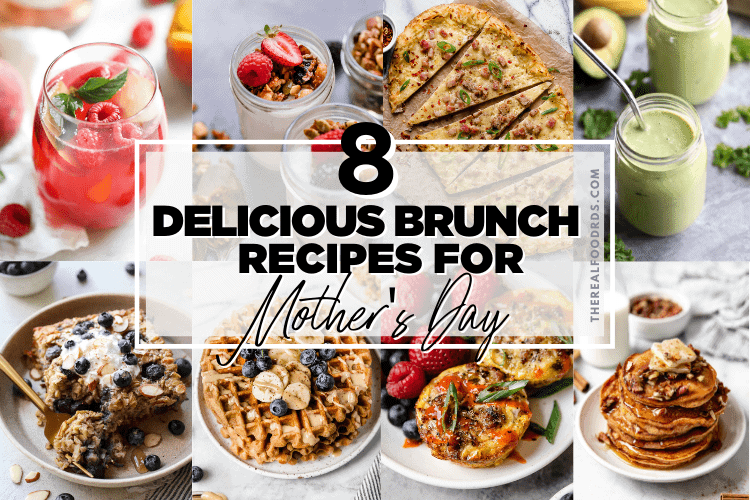 Whether she's a pancakes-and-waffles kind of gal or more of an eggs-and-bacon lover, here is a collection of Mother's Day breakfast recipes that are sure to please. Each one is gluten-free and includes options for any dietary needs in your household. Don't forget to whip up our go-to green smoothie or a glass of our favorite springtime sangria to add that special touch to your Mother's Day brunch.
A mix of peanut butter, mashed banana, kefir, and cinnamon adds over-the-top flavor to these perfectly textured waffles. The secret ingredient here is the creamy, yogurt-like kefir that makes these waffles tender and with a taste reminiscent of buttermilk pancakes. The batter takes less than 10 minutes to make, then just serve them hot off the waffle iron with a few fresh fruit toppers, peanut butter drizzle, or maple syrup.
Gluten Free | Vegetarian
Photo Credit: Plays Well with Butter
Here's a fun twist to elevate Mother's Day morning: a make-ahead, fruit-filled, oatmeal that will have mom saying 'Wow!' Made with old-fashioned oats, spices, mashed banana, and maple syrup, this Mother's Day baked oatmeal recipe is full of nutrients and delicious warming flavors that Mom will appreciate.
Dairy Free | Gluten Free | Nut Free | Vegetarian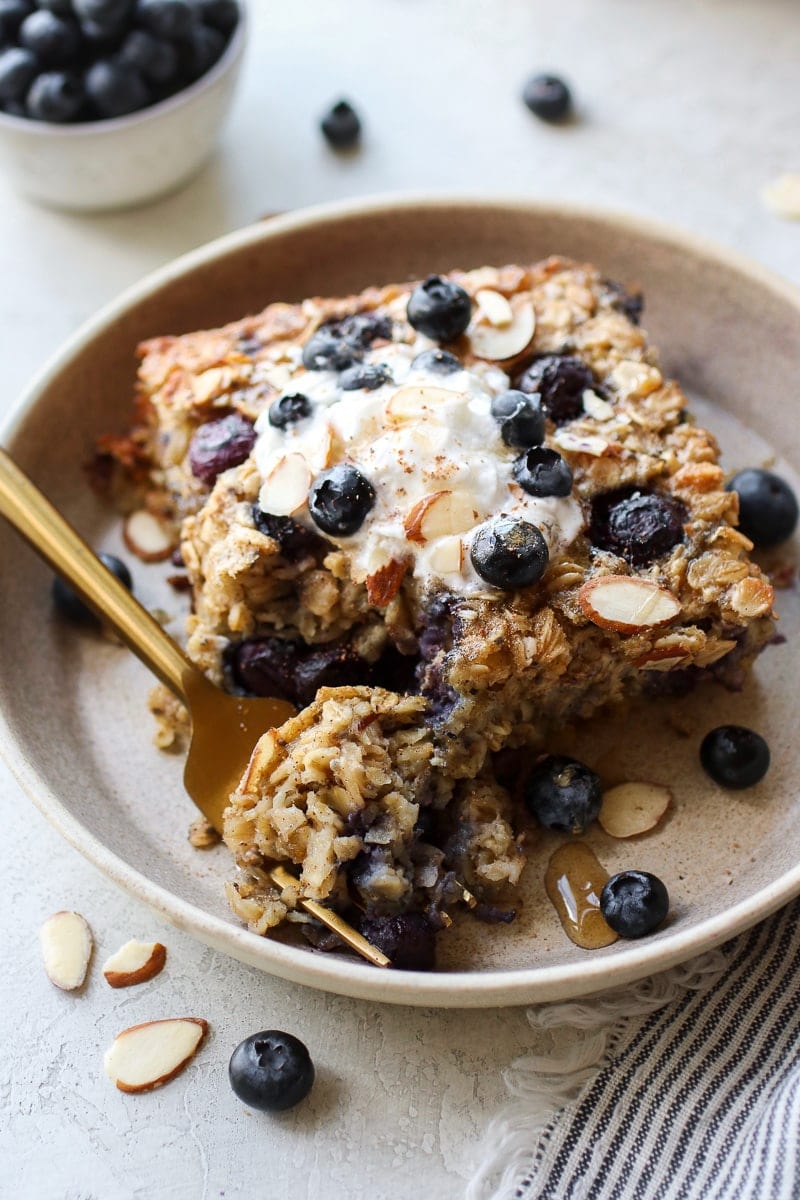 Here's a fun way to serve an egg-and-potato breakfast that mom will love! Breakfast Pizza with Hash Brown Crust is topped with eggs, ham, and cheese. Plus, it's gluten-free thanks to the delicious free-form crispy crust made easily with a mix of shredded purchased hash browns, shredded cheese, and egg.
Gluten Free | Grain Free | Nut Free
Photo Credit: Plays Well with Butter
If Mom appreciates the simple things, make this recipe for homemade grain-free granola that she can enjoy in many different ways. We like to serve it over vanilla Greek yogurt and topped with berries or as a grab-and-go snack. This recipe is also great to make ahead, package into baggies, and gift to all your favorite deserving mamas. Don't live near your Mom? You could also make a batch of this Mother's Day Granola and ship it to her as a loving gesture to let her know you care.
Dairy Free | Egg Free | Gluten Free | Grain Free | Paleo | Vegan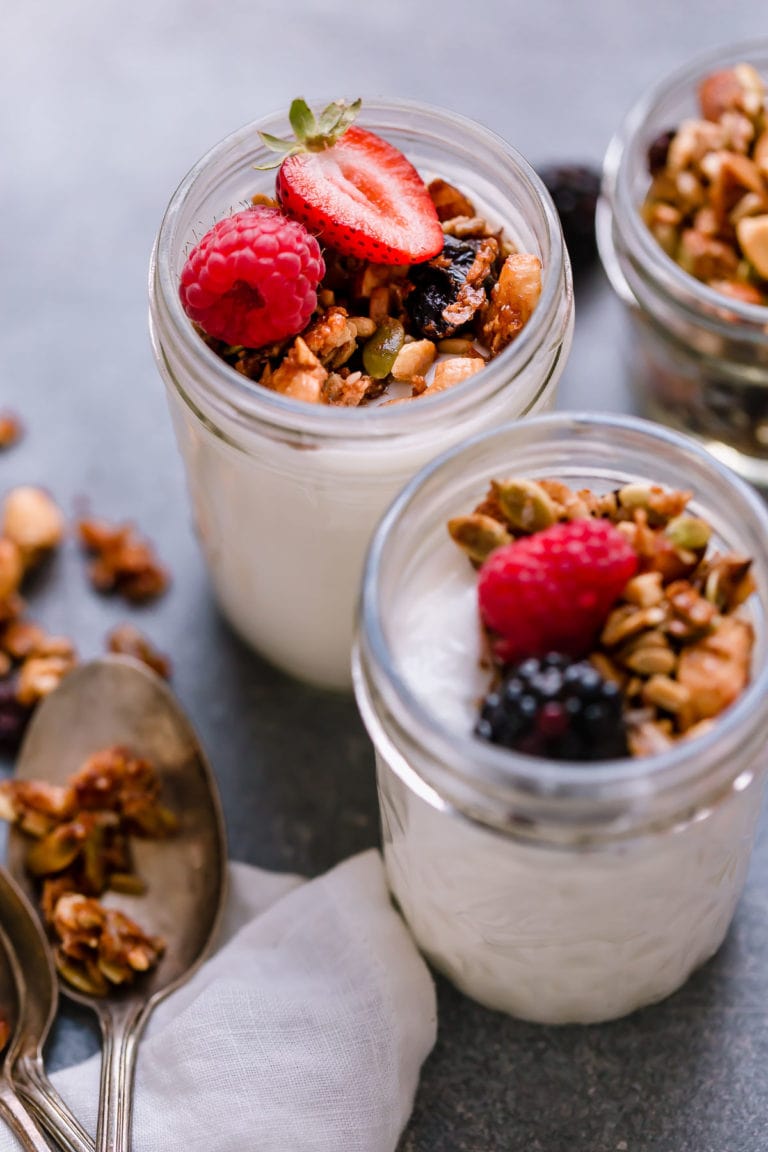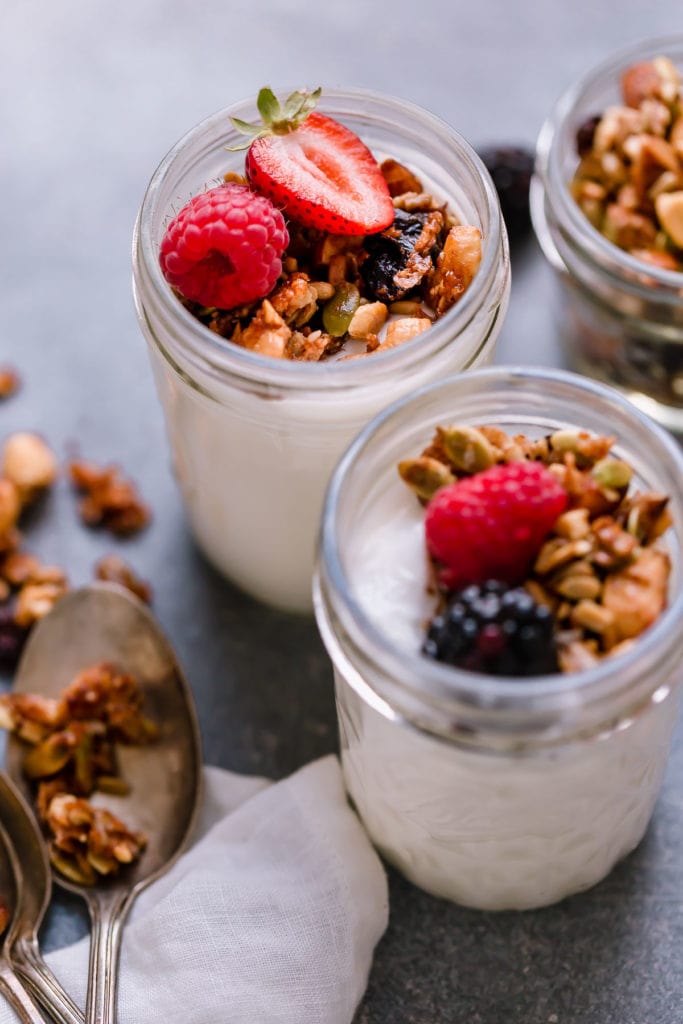 Photo Credit: Plays Well with Butter
Here's a savory Mother's Day brunch recipe that's loaded with protein and nutrient-rich vegetables. Our Sausage Hash Brown Egg Muffins are easy to make ahead, plus you'll have extra on hand all week for satisfying reheat-and-eat breakfasts. These are made with just a handful of everyday ingredients, plus you can use whatever veggies you already have.
Dairy Free | Gluten Free | Grain Free | Nut Free | Paleo | Whole30
Photo Credit: Plays Well with Butter
These Sweet Potato Pancakes are fluffy, flavorful, and made easy with just a few ingredients. You simply can't go wrong on Mother's Day with a stack of fluffy pancakes that are infused with sweet potato and warm spices. You can use a can of mashed sweet potato or pumpkin puree, or mash your own sweet potatoes. It all comes together easily with a base of pre-made pancake mix.
Gluten Free | Vegetarian
Photo Credit: Plays Well with Butter
Mom can't "Rosé the Day Away" if she doesn't start at breakfast! Add that special touch to the meal with this simple low-sugar cocktail that is naturally sweetened with fruit. This recipe makes a whole batch of sangria, so you can easily serve guests (or extra rounds) to those special ladies in your life.
Dairy Free | Gluten Free | Nut Free | Paleo | Vegan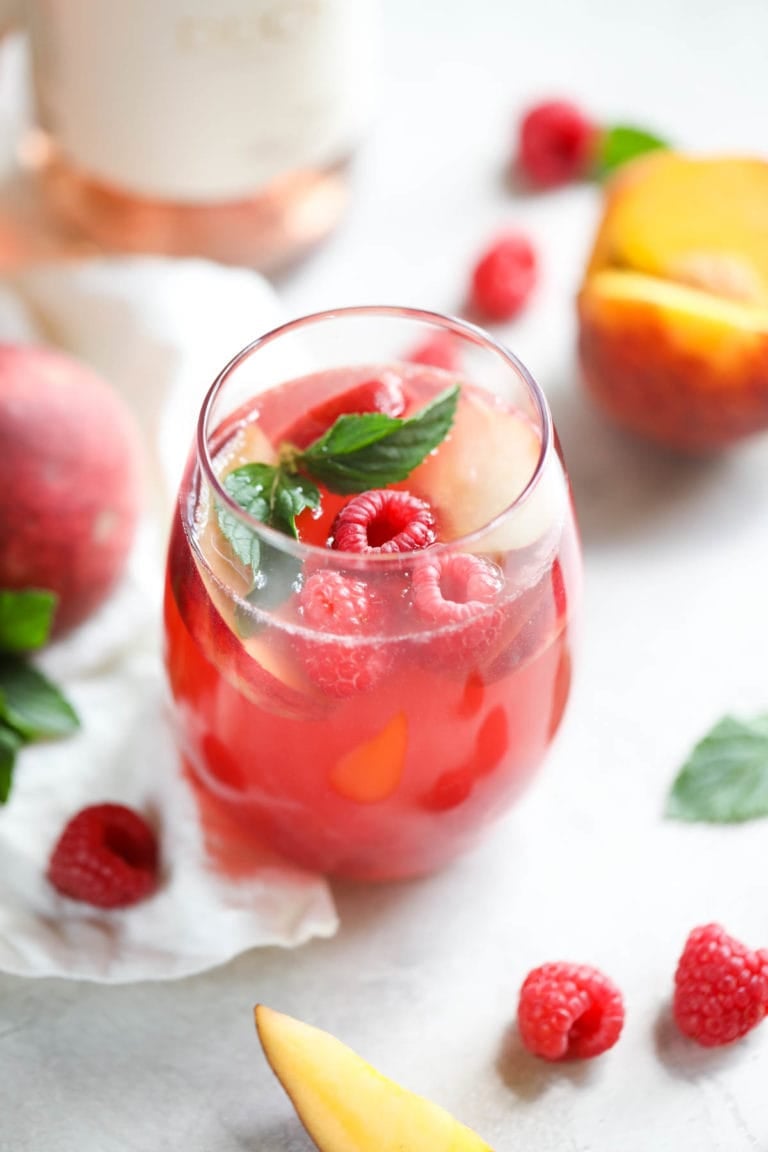 This is our go-to smoothie recipe when you want something fast, delicious, AND full of nutrition. A simple breakfast smoothie recipe that is easy enough for kids to make. Present one to mom along with a kiss and an "I love you" and we promise you'll make her day.
Dairy Free | Egg Free | Gluten Free | Paleo | Vegan
We hope you make and enjoy these delicious, nutritious, and easy Mother's Day Brunch Recipes. If you make a recipe please leave a comment on the blog post, and tag us @therealfoodrds on social media.
Pin This Now & Make Them Later!
All photos and content are copyright protected. Please do not use our photos without prior written permission. If you wish to republish any of these recipes, please rewrite the recipes in your own unique words and link back to the source recipes here on The Real Food Dietitians so credit is given where credit is due. Thank you!