Go ahead and hit the snooze button one more time! With these 6 Freezer-Friendly Breakfast Meal Prep Recipes + free Grocery list, you can fill your freezer with deliciously healthy and incredibly convenient breakfasts that are ready to just reheat and eat. They're perfect for busy families or anyone who's on the go or would rather grab a few more winks than toil over a home-cooked breakfast.
This post was created in partnership with the Minnesota Pork Board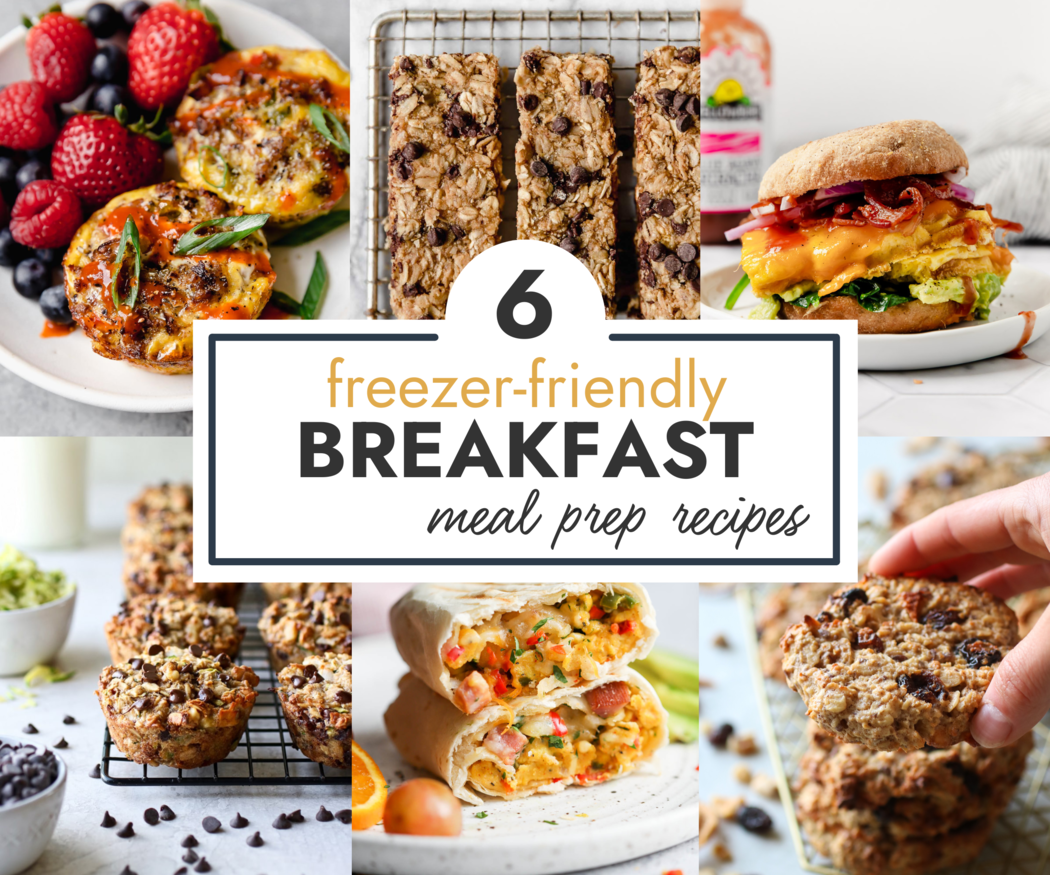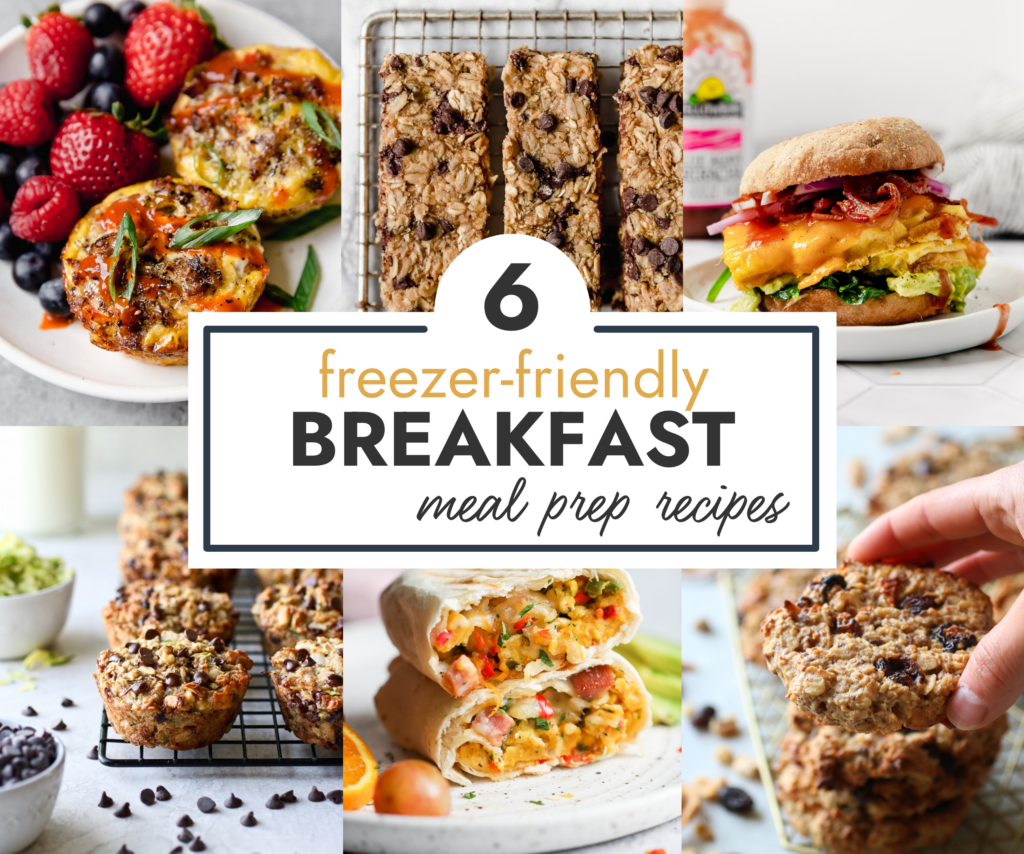 Busy lives demand better breakfasts
If you've been skipping breakfast because your mornings are too hectic to do anything but pour yourself a cup of coffee, then we have something for you! It's 6 Freezer-Friendly Breakfast Meal Prep recipes that you can make and freeze ahead of time so that all you have to do is reheat and eat. 
Fuel your brain and body with a satisfying breakfast that's ready To Go when you are
Show your busy day who's boss and set yourself up for success right out of the gate with one of these delicious make-ahead breakfast options. Whether you want to make a few or make them all, we've made it even easier with this free done-for-you grocery list plus tips for freezing, storing, and reheating each item.
Better together
We've partnered with our friends at the Minnesota Pork Board to bring you this round-up of breakfast meal prep ideas and grocery list because like you, the folks behind the scenes raising and growing your food live busy, active lives too and they know the value of starting the day with a healthy and satisfying meal.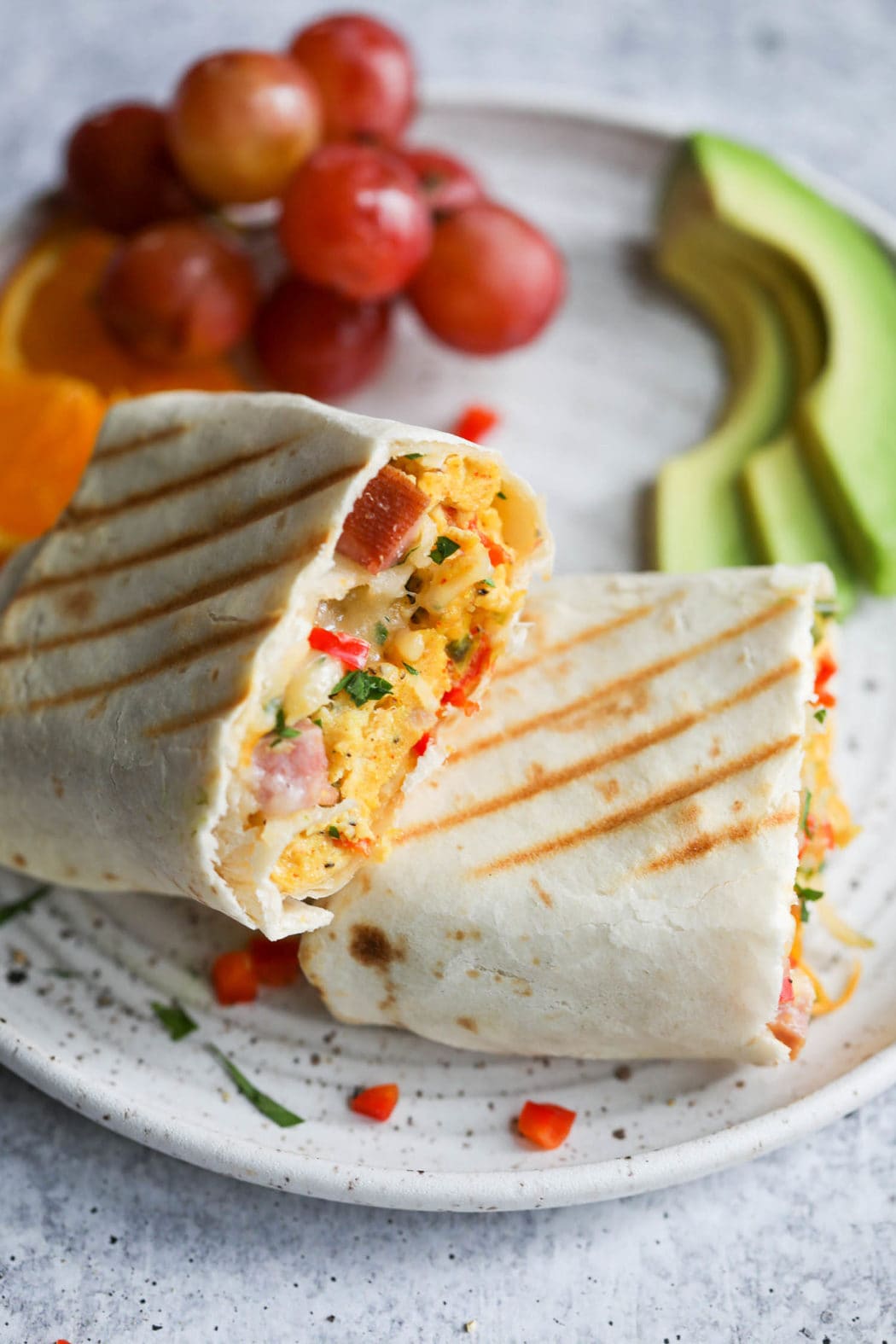 Pork: Not just for dinner
Pork is an incredibly delicious and versatile protein and leads the way when it comes to breakfast. The variety of options when it comes to pork and breakfast range from decadent and flavorful (hello, bacon, and breakfast sausage) to lean and nutrient-dense (we're looking at you, ham steak). But while we're talking about dinner, make sure you bookmark these weeknight dinner winner recipes that feature lean pork tenderloin and pork sirloin roast.
One-Pan Pork Loin with Brussels and Apples
Grilled Pork Kebabs with Peanut Sauce
Grilled Pork Tenderloin with Avocado Green Sauce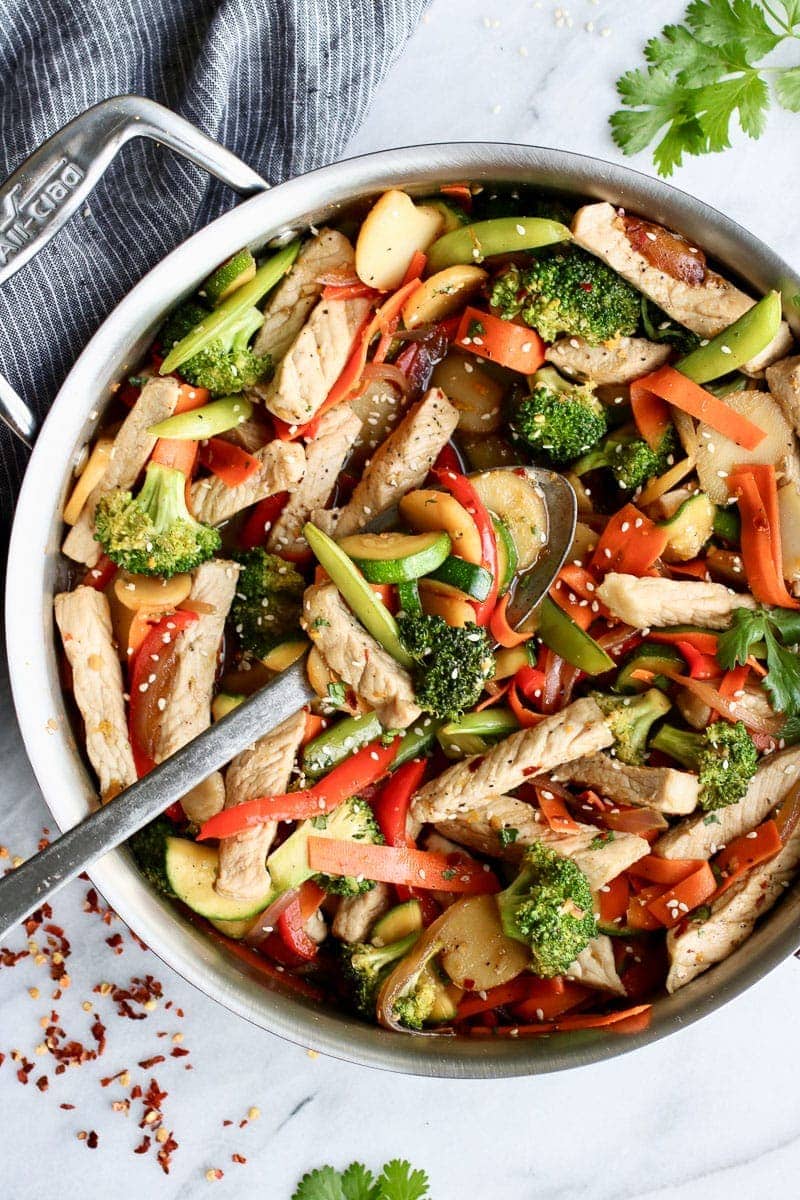 Both cuts meet the criteria for the American Heart Association Heart Checkmark, which means they contain less than 5 grams of fat, 2 grams or less of saturated fat, and 480 milligrams or less of sodium per label serving. The Heart-Check program certifies that these cuts meet specific criteria for total fat, saturated fat, trans fat, cholesterol, and sodium and that they contribute beneficial nutrients such as protein and potassium.
Okay, back to breakfasts and these freezer-friendly breakfast meal prep recipes that are about to change the way you do breakfast. Don't forget to grab your free Grocery List + Tips for freezing, storing, and reheating then set aside some time in the near future to fill your freezer with breakfast options that are guaranteed to make mornings easier and more delicious.
6 Freezer-Friendly Breakfast Meal Prep Recipes
Set a date with your current self to knock out these make-ahead breakfast recipes so that your future self will reap the benefits of a freezer filled with easy reheat and eat options the whole family will love.
When you want a hot breakfast but also want to hit snooze, these breakfast sandwiches are just what you need. Baking the eggs on a sheet pan and layering them with smoky bacon and your favorite cheese on English muffins means minimal prep for maximum satisfaction.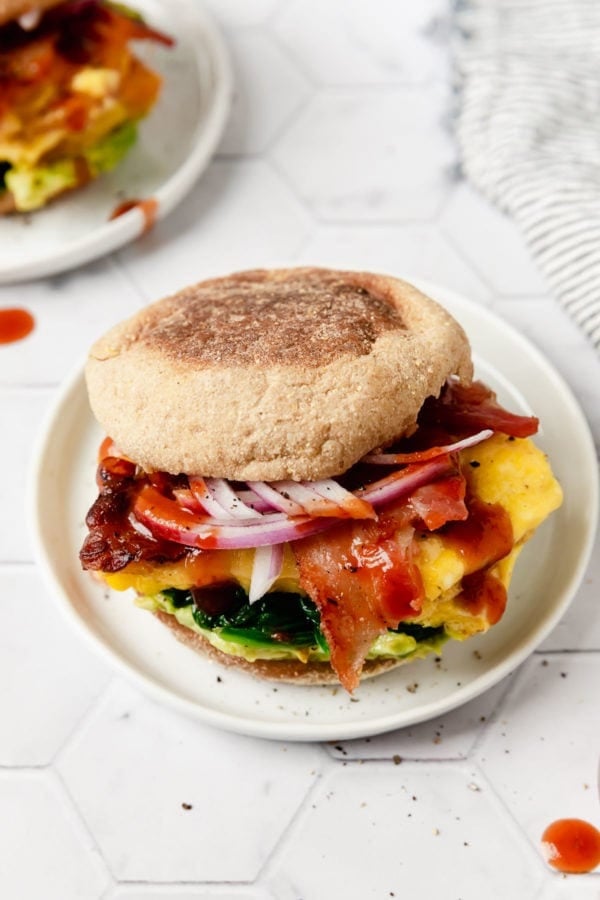 These make-ahead breakfast burritos are hearty breakfast lover's dream come true! Filled with protein-rich ham, nutritious green, and red bell peppers, flavorful onions, and melty cheddar cheese it's our hand-held take on a diner breakfast classic.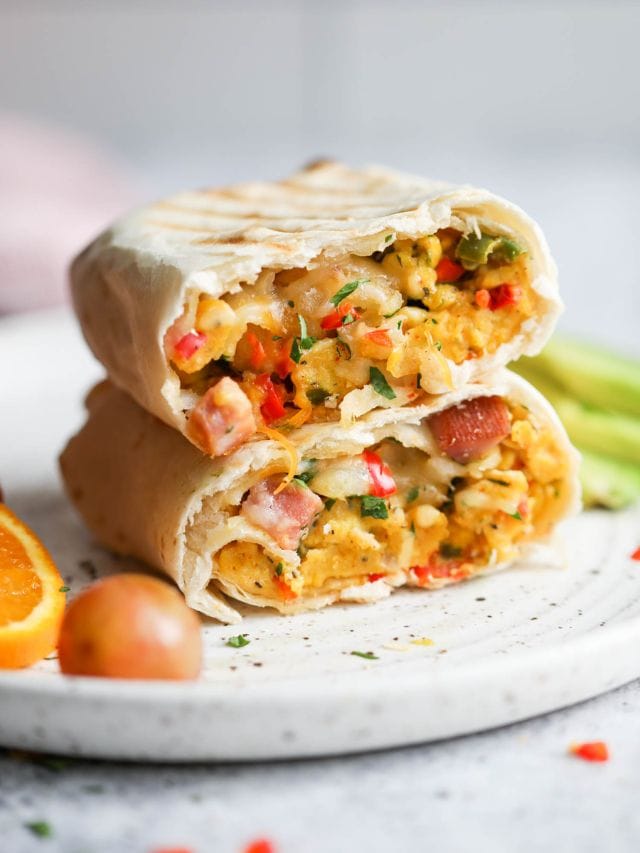 These grain-free and Whole30-friendly egg 'muffins' are packed with protein and vegetables for a satisfying breakfast on the go. We give you two options for the sausage, either use your favorite premade pork breakfast sausage or make your own using ground pork and a handful of spices from the pantry.
Made with wholesome ingredients like rolled oats, yogurt, banana, eggs, maple syrup, zucchini, walnuts, chocolate chips, and coconut flakes, these baked oatmeal cups are an easy grab-and-go breakfast option and pair well with fruit and/or a savory side like ham, sausage, or bacon.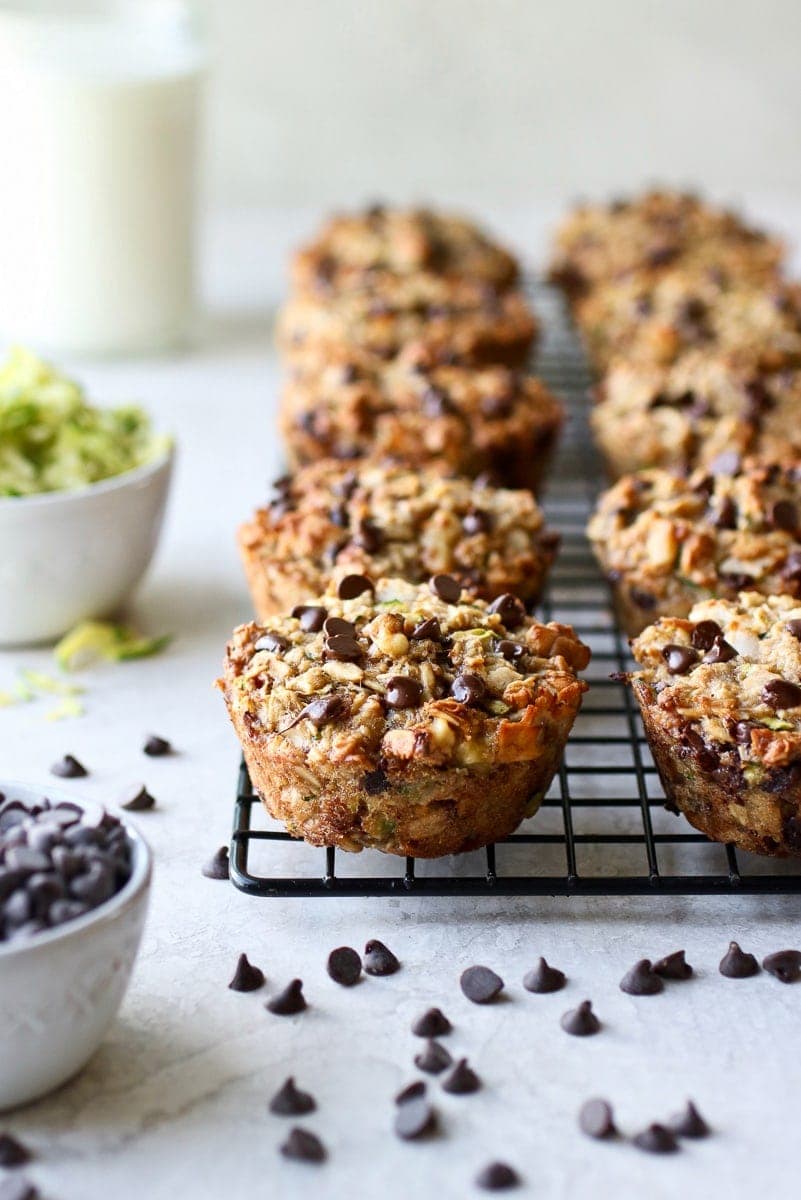 Cookies for breakfast? You betcha! These oatmeal 'cookies' are as delicious as they are nutritious and studded with apples, raisins, walnuts, and flax seeds. While their ingredients list may be dubious they're still plenty decadent and incredibly dunkable.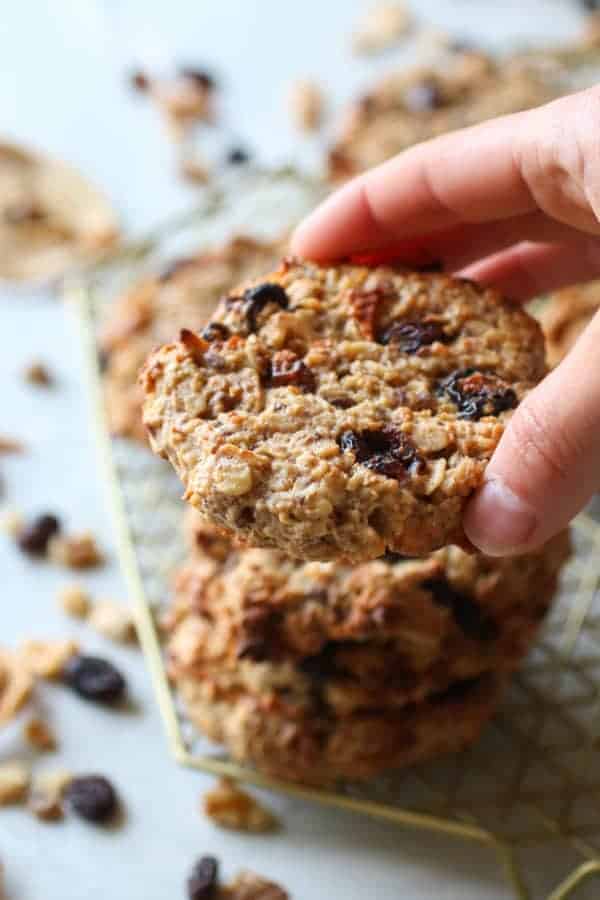 A sweet yet nourishing way to start your day! These soft-baked granola bars made with just 5 ingredients are easy to make and you can customize them to suit your tastes and dietary needs by swapping the chocolate chips for dried fruit, using seed or seed butter to make them nut-free, and more. You can even make them egg-free or add a scoop of your favorite protein to truly make them your own.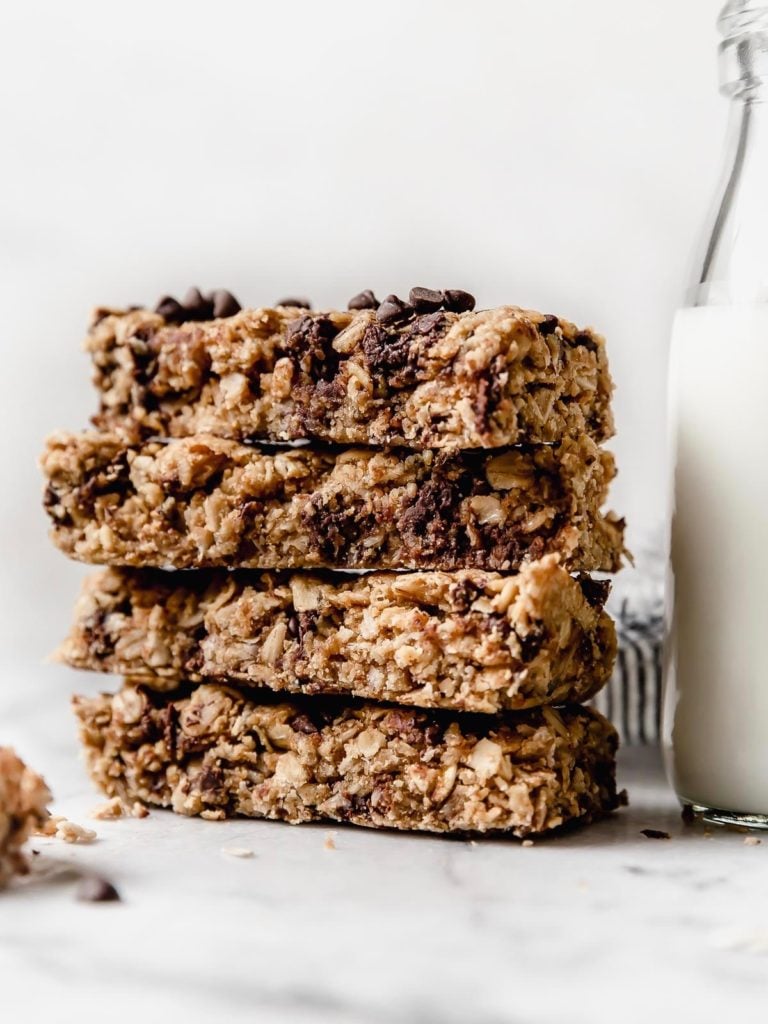 Don't forget your free Grocery list and tips for freezing, storing, and reheating. We're here to help you make the most of your time in the kitchen so be sure to try some of our other favorite make-ahead recipes and leave a review and star rating below to help others find our recipes, free meal plans, nutrition tips, and more!
You might also like
---
This post was made possible by our friends at the Minnesota Pork Board. Although we received compensation for this post, the opinions expressed here are – as always – 100% our own. Thank you for supporting the great companies we work with thereby allowing us to continue creating great recipes and content for you.