Make boring chicken a thing of the past with 30 drool-inducing Whole30 Leftover Chicken Recipes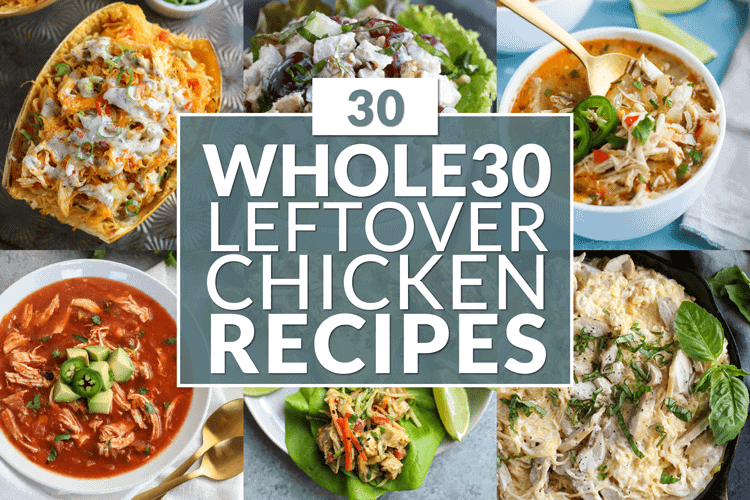 "Ugh, if I have to eat plain chicken and broccoli again…"
Sound familiar? As one of the most popular proteins out there, it's not surprising that we get tired of it – especially when we're making it the same way over and over…over. And unfortunately when we're tired of it, it tends to go to waste. Well, we can't have that, so we wanted to help you use up that leftover chicken and add a little variety to the mix while we're at it.
Today, with the help of our friend Real Food with Dana, we've rounded up a total of 30 Whole30 recipes that call for cooked chicken. We've also included a few from some of our other favorite food bloggers (Physical Kitchness, Whole Kitchen Sink, Paleo Running Momma, The Wooden Skillet and Little Bits of) because there are just so many ways to spice up chicken!
We realize that 30 recipes are a lot of to choose from, so if you're not sure where to start, be sure to start simple by cooking up a batch of our Instant Pot Shredded Chicken. The beauty of this meal prep staple is that it can later be morphed into nearly any delectable chicken dish (such as the 30 listed below)! In addition, if you're doing a September Whole30, this is the perfect base for a "whole foods" meal.
Speaking of Whole30, September marks the start of another round for those who feel like they need a "reset" of sorts from the all the fun that was had during the summer months. As a refresher, the Whole30 is a pretty much what it sounds like – 30 days of eating whole foods. The program, created by Melissa Hartwig & Dallas Hartwig, has a set of firm ground rules that guide the way you eat. It's not a prescribed diet per se, but rather a template into which you plug the allowed foods into to create your meals and snacks.
Never eat boring chicken again with these 30 @Whole30 Leftover Chicken Recipes #realfood
Click To Tweet
30 Whole30 Leftover Chicken Recipes
Blueberry Chicken Salad with Rosemary by The Real Food Dietitians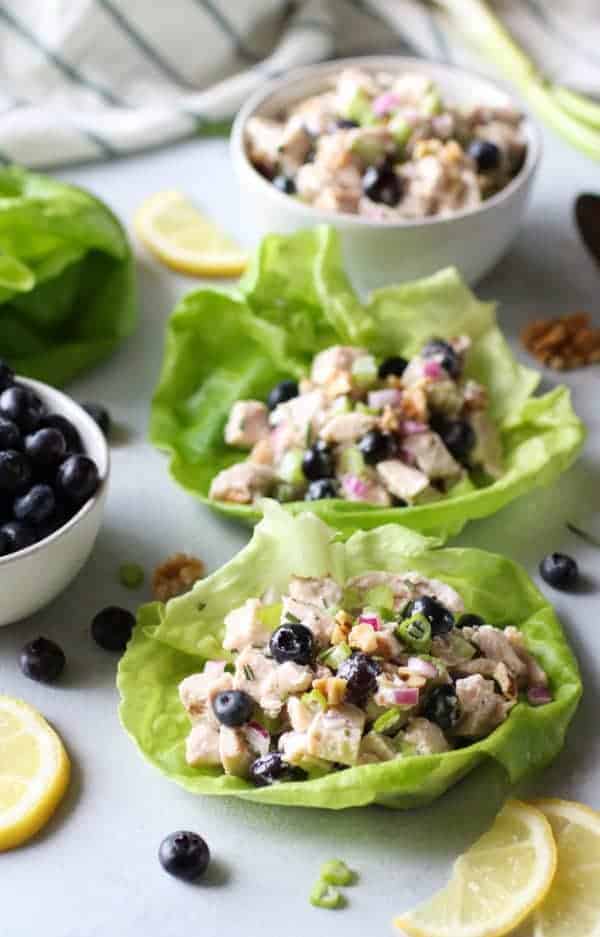 Strawberry Chicken Poppy Seed Salad by The Real Food Dietitians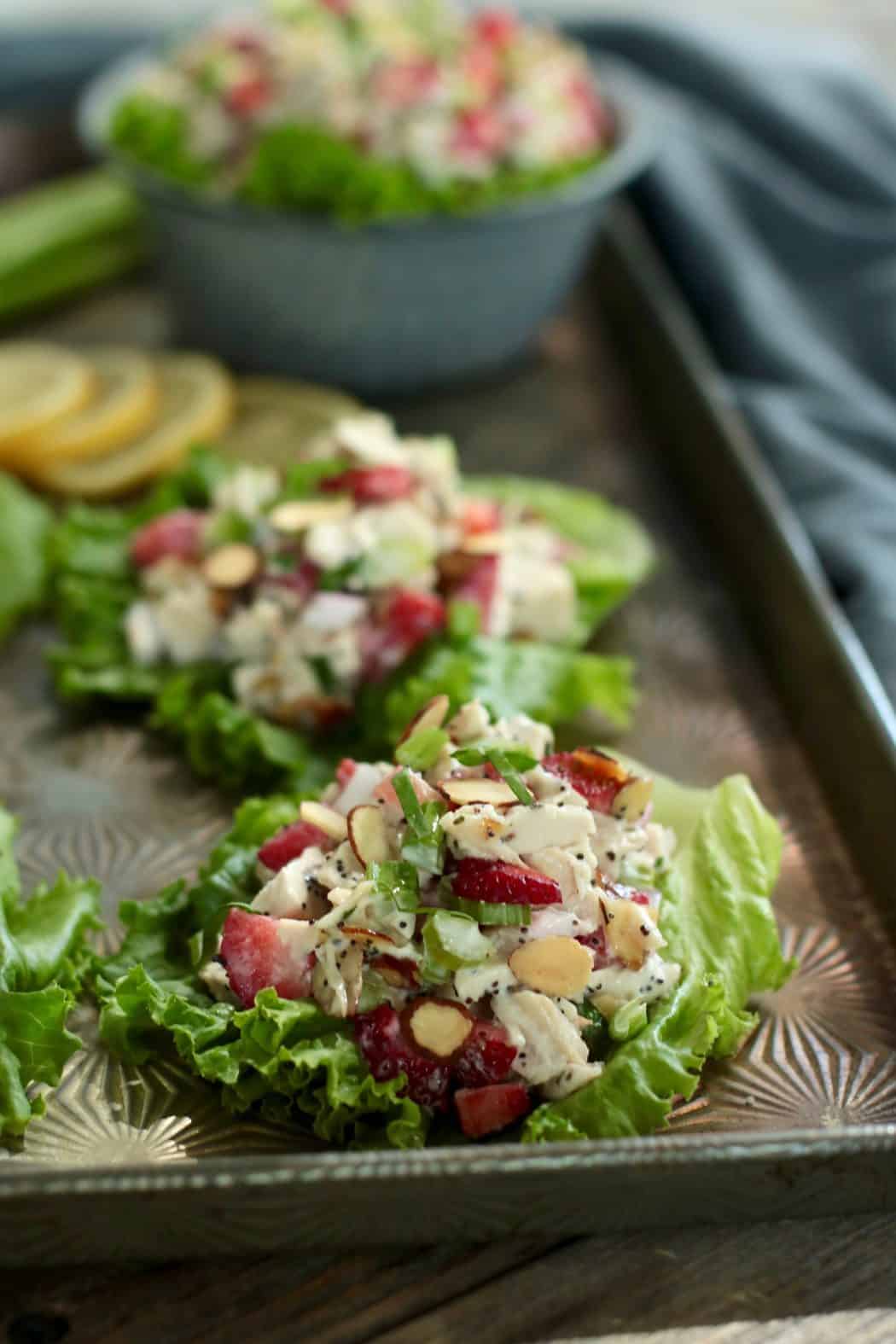 Curry Chicken Salad by The Real Food Dietitians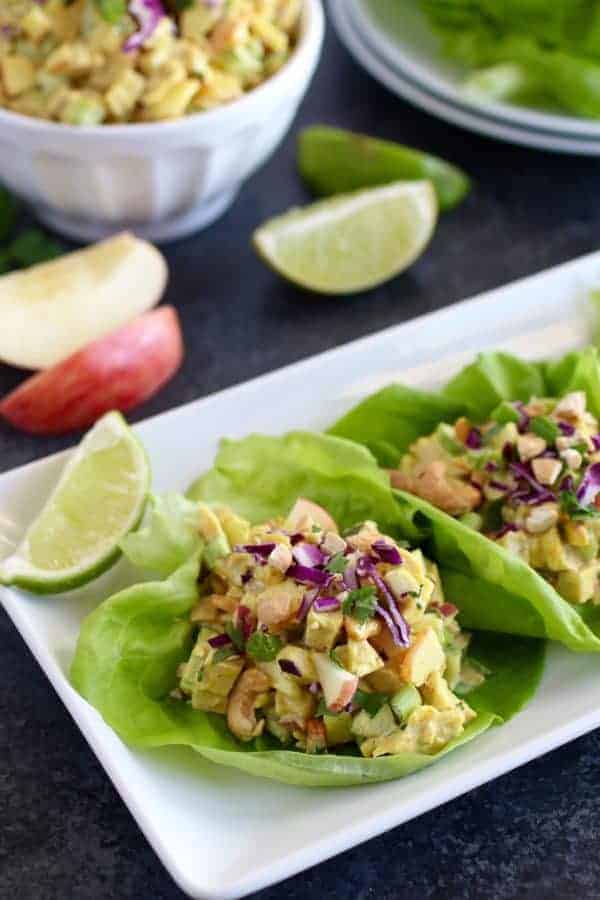 Waldorf Chicken Salad by The Real Food Dietitians
Taco Chicken Salad by Whole Kitchen Sink
Asian Chicken Salad Lettuce Wraps by The Real Food Dietitians
Chicken Bacon Club Collard Green Wraps by The Wooden Skillet
Caesar Chicken Salad Sweet Potato Toast  by Little Bits Of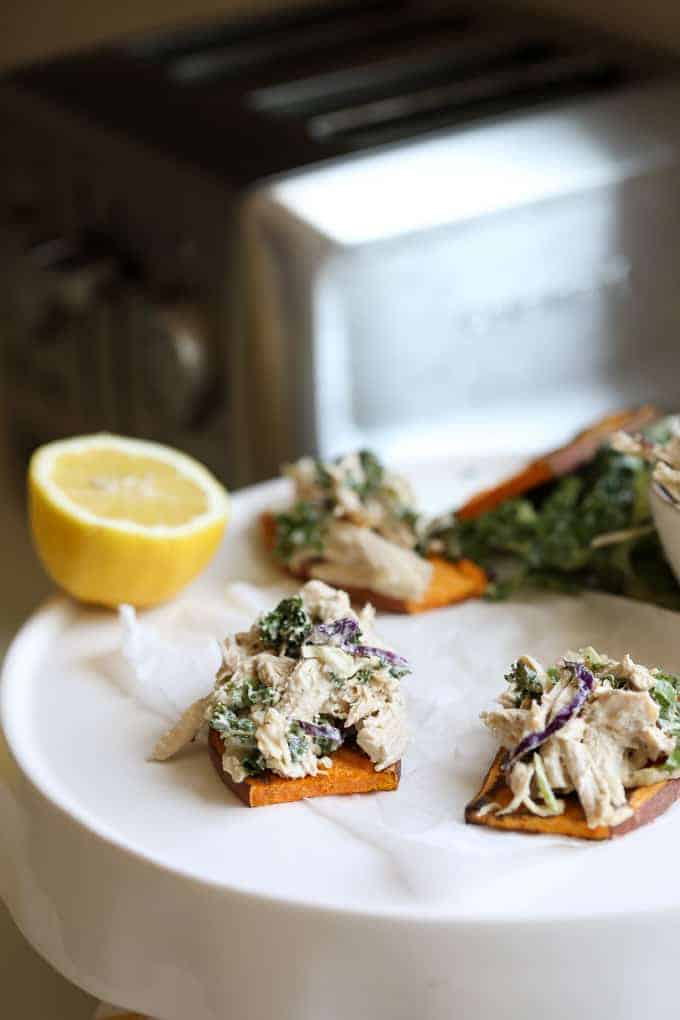 Harvest Chicken Salad by The Real Food Dietitians
Chicken Tortilla-Less Soup by The Real Food Dietitians
Creamy Mushroom Chicken Soup by Physical Kitchness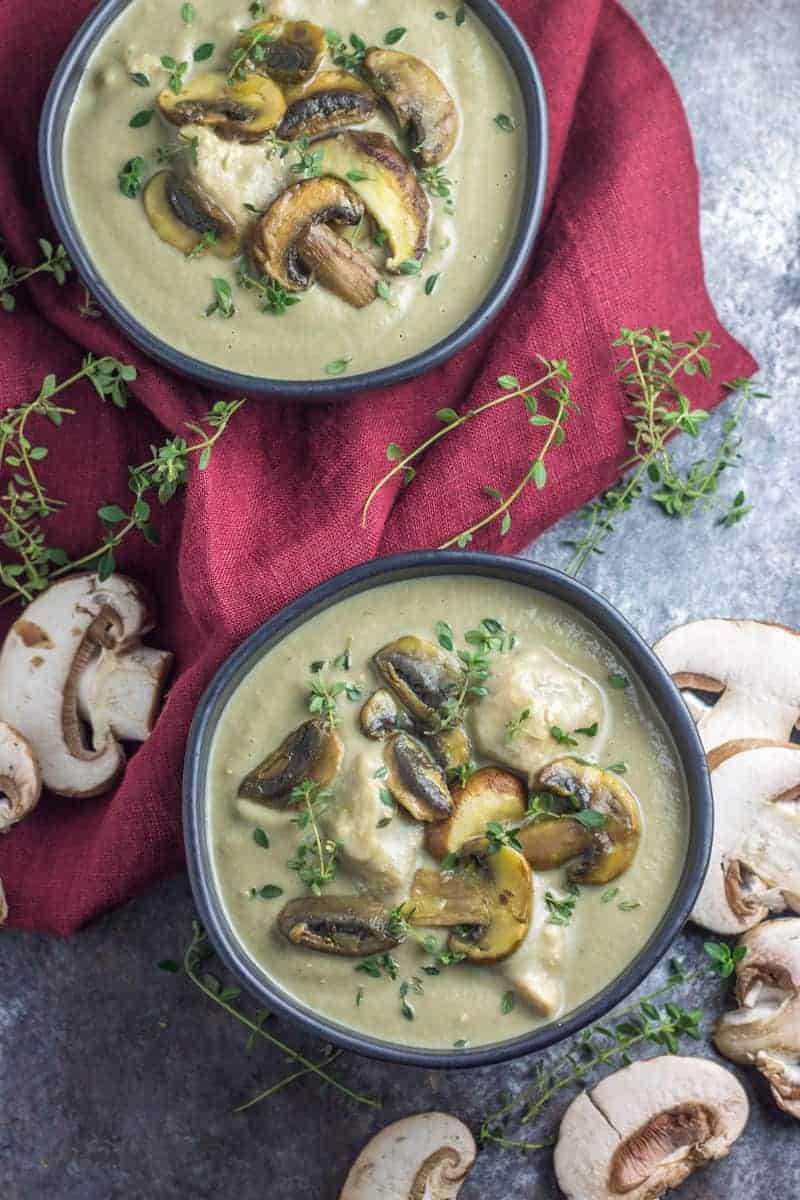 Slow Cooker White Chicken Chili by The Real Food Dietitians
Dairy-Free Spaghetti Squash Chicken Alfredo by The Real Food Dietitians
Buffalo Chicken Stuffed Spaghetti Squash by The Real Food Dietitians
Chicken Caesar Twice Baked Potato by Paleo Running Momma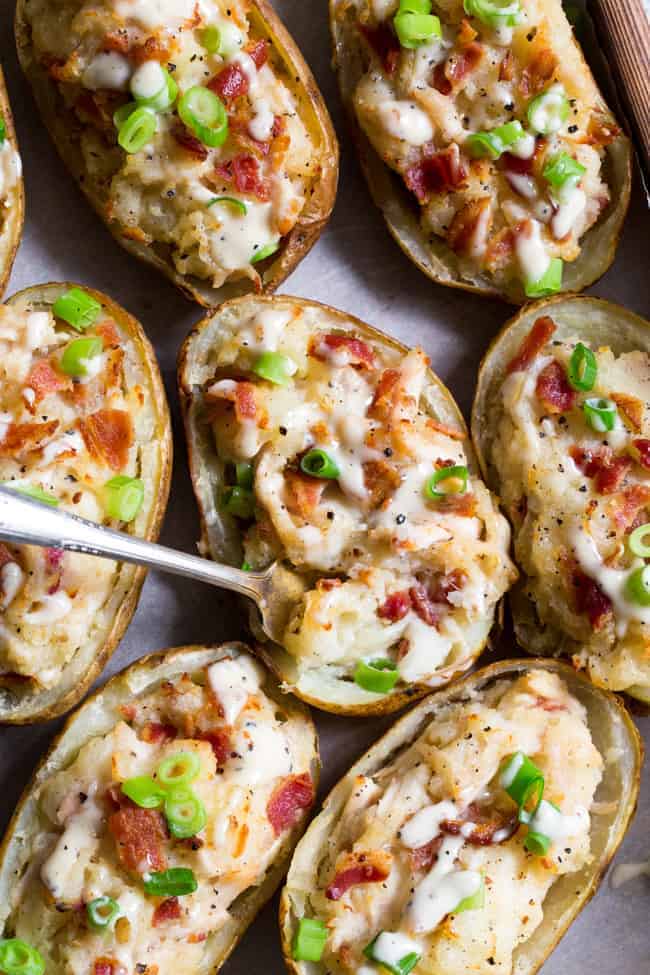 For 15 additional recipes that call for leftover chicken head on over to Real Food with Dana's blog!
Thinking of doing a Whole30 but don't want to do it alone! Real Food with Dana is offering a September Whole30 support group and it's not too late. It starts, Monday, Sept. 10! Join here. 
Pin it!