Don't even think about tossing out those overripe bananas! Here are 12 delicious and healthy recipes that call for brown, spotted bananas. Think muffins, waffles, smoothies, and more! All of the recipes listed are easy to make, gluten-free, and meal-prep friendly!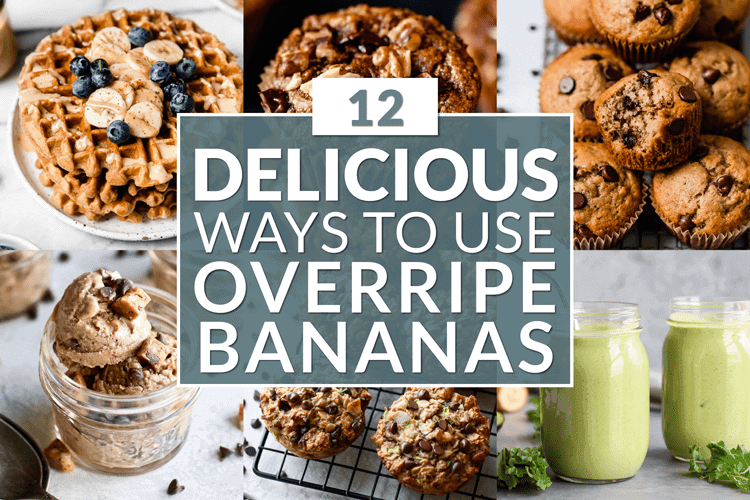 Overripe bananas = endless possibilities
Whether you're one who purchases a bunch of bananas with the intention to enjoy them as is or you purchase a bunch with the intention to let them sit on the counter and become brown and spotted so that you can make a favorite banana recipe, you'll surely find a couple of tasty recipes to try below. Today on the blog, we're rounding up 12 recipes for you that call for overripe bananas. Twelve different ways you can enjoy overripe bananas in a delicious and healthy way!
Less sugar needed
Because overripe bananas provide plenty of sweetness, you can get by with adding much less sugar. In fact some of the recipes below don't call for any additional sugar to be added.
How to freeze overripe bananas
When bananas start to become brown and spotted but you're not yet ready to use them in a recipe, we recommend freezing them. Here is our method of freezing overripe bananas so that you can easily grab the amount you need (1/2 a banana for a smoothie, enough for a recipe, etc)  when you need them. Note: we find it best to freeze bananas before they turn totally black.
Remove the peels from the bananas and cut them in half or thirds.
Line a baking sheet with parchment or a silicon liner and place bananas on the pan so that they do not touch. This step is key to prevent them from freezing together in one big chunk.
Place the pan in the freezer and allow the bananas to freeze.
Once frozen transfer bananas to a zip-top bag, stasher bag or freezer-safe container for storing.
Store in freezer for up to 3 months.
12 Delicious Ways to Use Overripe Bananas
A combination you can't beat—peanut Butter and banana! The perfect toaster-friendly waffle.
Get the recipe here!
A staple recipe for sure in our kitchens! A few ingredients you probably have on hand is all it takes to make these muffins. Feel free to substitute the chocolate chips with anything that sounds good to you or omit them altogether.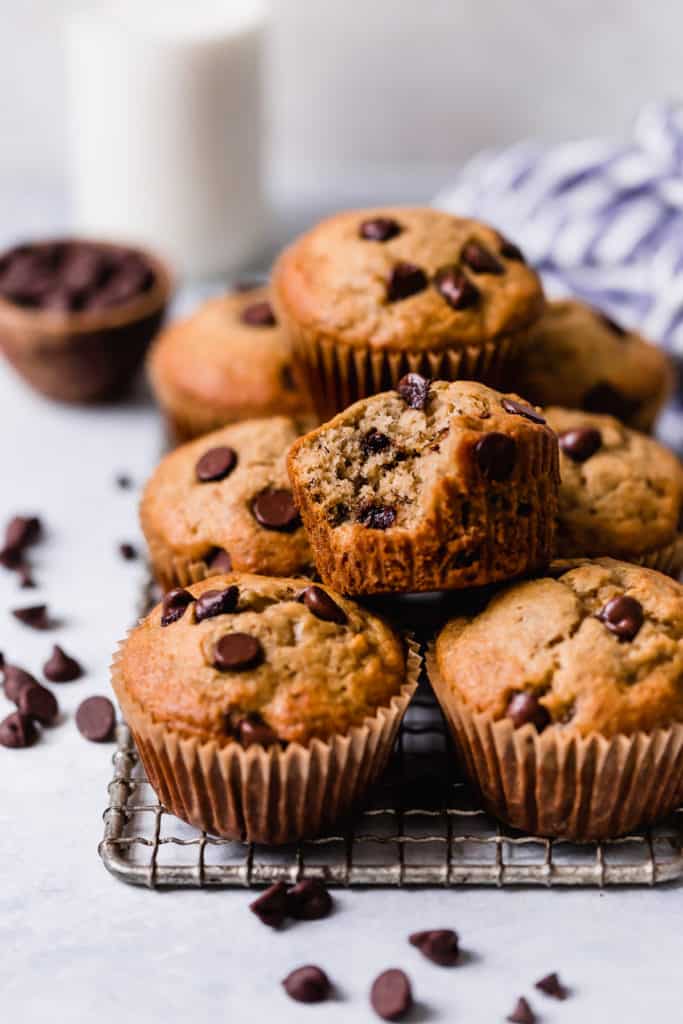 Get the recipe here!
These muffins come with a nutrient boost of mashed sweet potato (or pumpkin). They're grain-free and totally delicious. Add chocolate chips if you wish!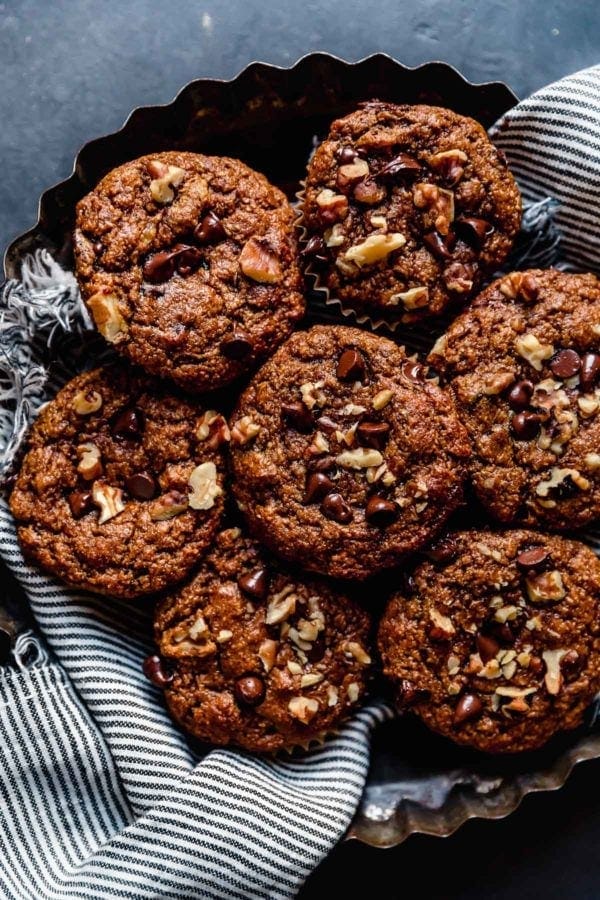 Get the recipe here!
Yep! We did it again, the combo that can't be beat. Peanut Butter Banana Overnight Oats make for a tasty, meal-prep friendly breakfast.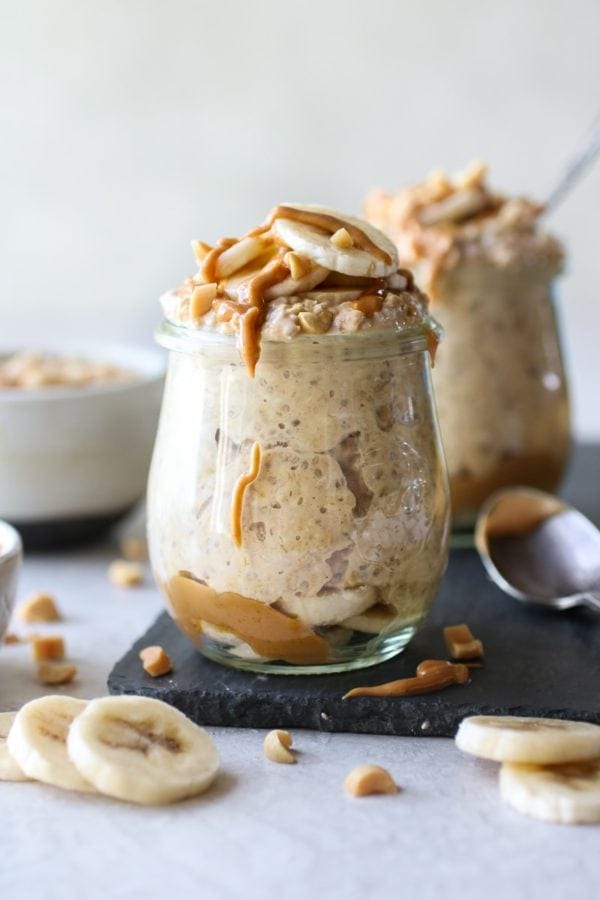 Get the recipe here!
A sneaky way to add veggies! Zucchini makes for a great addition in these baked oatmeal cups.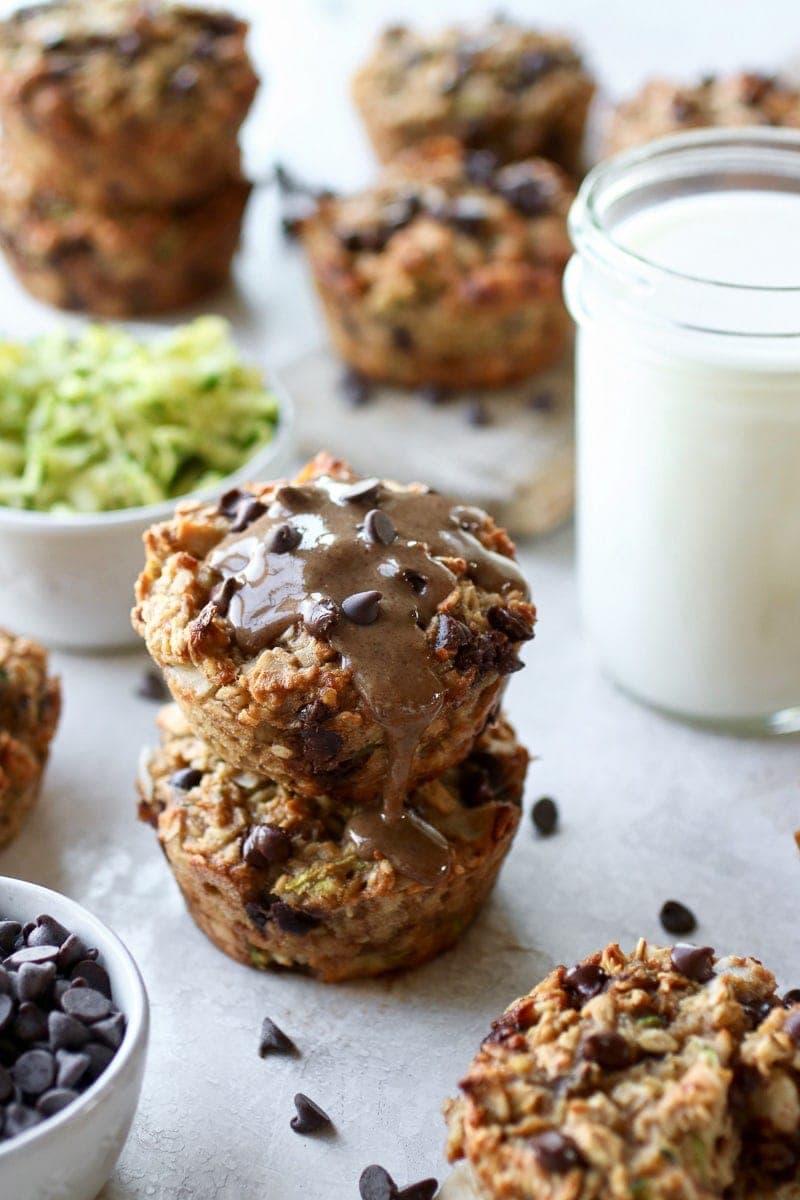 Get the recipe here!
Another staple in the kitchen of many homes. This baked oatmeal is one you'll want to try! We like to top it with….you guessed it, peanut butter as well as a few slices of bananas. It makes for the perfect breakfast or snack that can be enjoy warm or cold.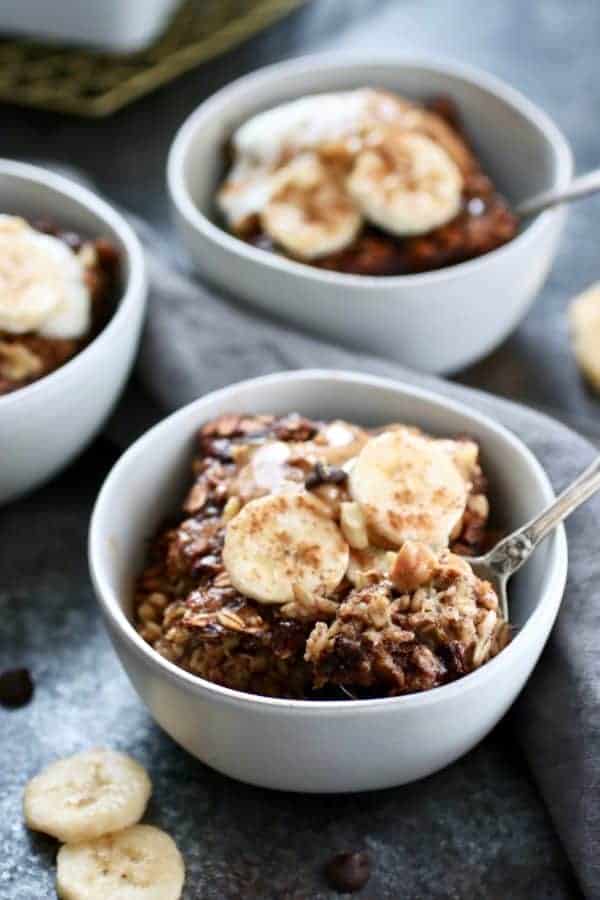 Get the recipe here!
Essentially this is a blueberry muffin recipe baked into a 9×9 dish. These bars are great for grab-and-go and you can top them with peanuts, any chopped nuts, yogurt, or however you please.
Get the recipe here!
These mini muffins make for a fun little snack for all ages. They come together quick and make for a tasty bite-size snack or treat. Made with no added sugar (other than what's in the chocolate chips).
Get the recipe here!
Another baked oatmeal you'll want to try! Made simple with frozen berries so that you can enjoy it all year around, not just when berries are in season. We like it topped with whipped topping and crushed pecans.
Get the recipe here!
As that name says, this is our Go-To Green Smoothie and made with only 5 ingredients: banana, avocado, spinach, milk of choice, and protein powder of choice.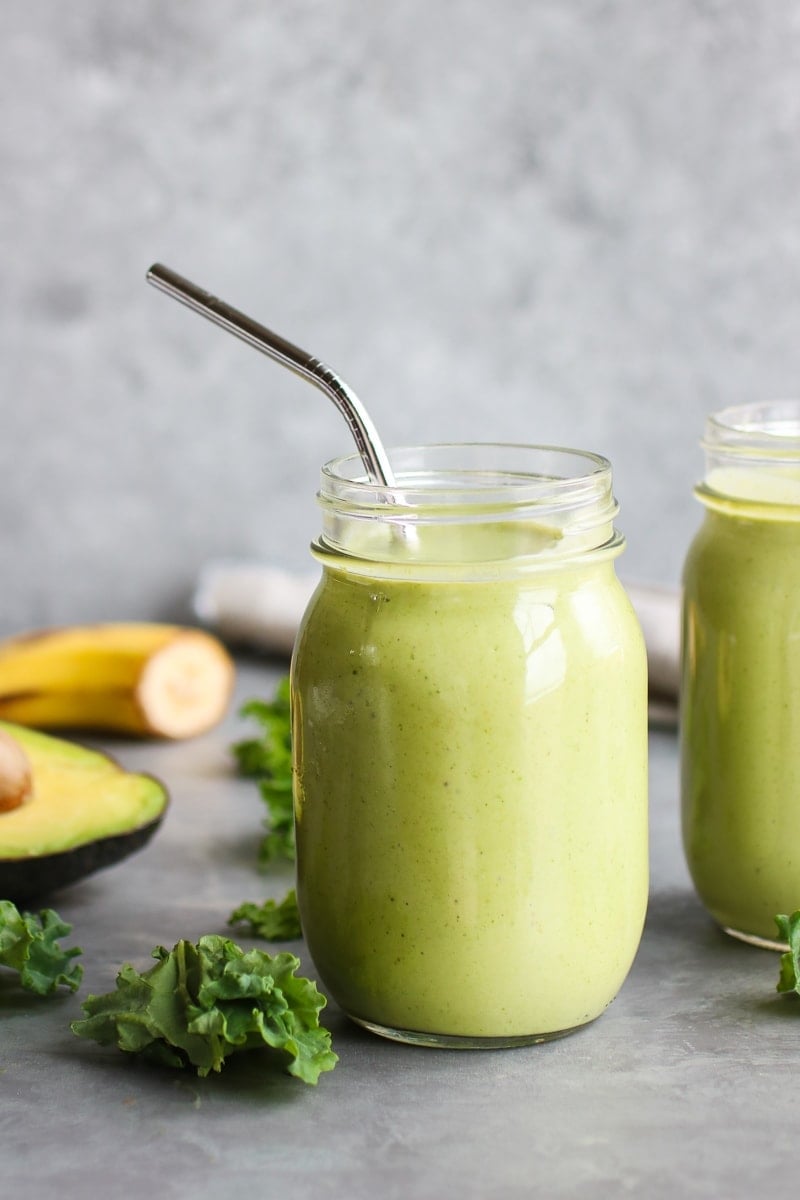 Get the recipe here!
A cool and creamy treat for all to enjoy! Vegan, dairy-free, and paleo friendly. Feel free to sub any nut or seed butter of choice.
Get the recipe here!
A smoothie that everyone will love, kids and adults!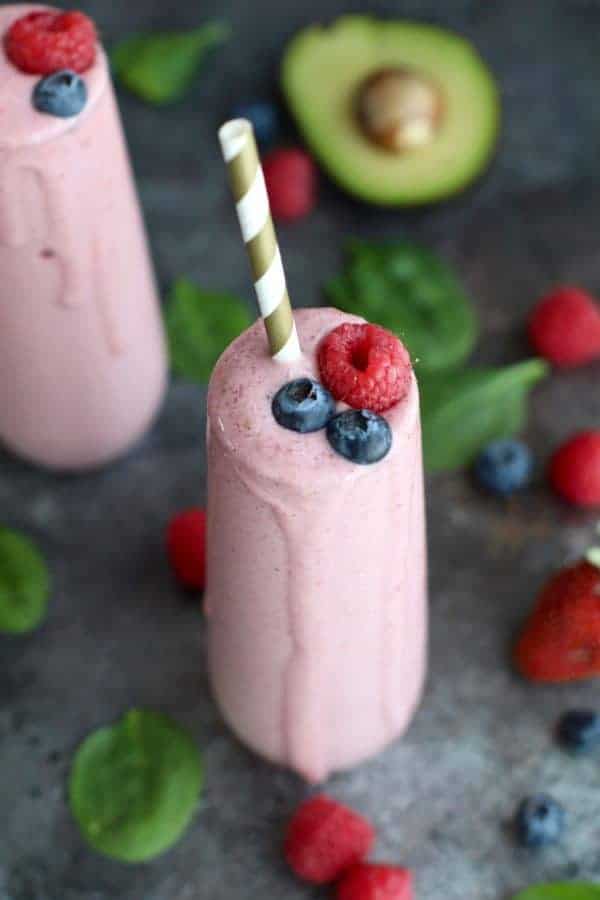 Get the recipe here!
That's a wrap. We hope you enjoyed this roundup of 12 Delicious Ways to Use Overripe Bananas!
---
All photos and content are copyright protected. Please do not use our photos without prior written permission. If you wish to republish this recipe, please rewrite the recipe in your own unique words and link back to the source recipe here on The Real Food Dietitians. Thank you!
Photo Credit: Some of the photos in this blog post were taken by Jess of Plays Well with Butter.