Keep lunches quick and easy with one of these 7 Healthy Chicken Salad Recipes!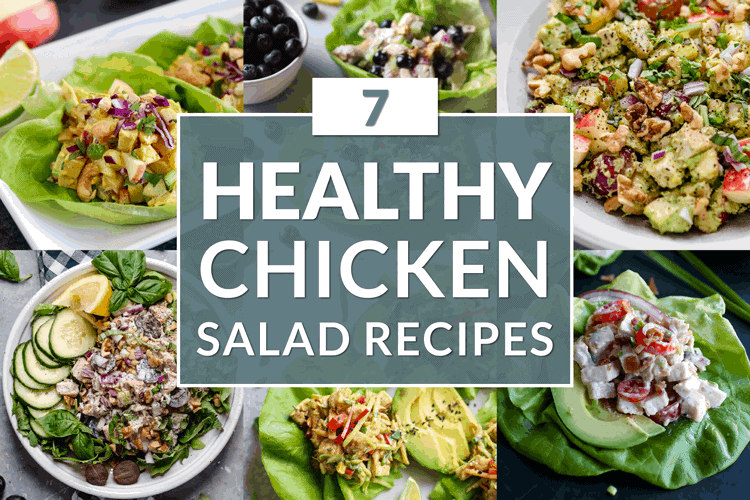 Everyone loves a BLT sandwich, so it's no wonder we combined all those flavors into this flavorful light lunch or dinner!
Sweet and salty with the perfect amount of crunch, this salad is fancy enough for special occasions, yet simple enough for an everyday meal!
Healthy eating is easy and delicious with this fan-favorite salad. Made with only 8 ingredients with room to sub ingredients if you don't have it all on hand, this recipe is ideal for weekly meal prepping or hosting a small get-together with friends.
Fix up an easy, satisfying and slightly exotic lunch by making a few changes to your typical chicken salad. There's no need to order takeout with flavors like these!
There's just something about the curry spices that transform an ordinary salad into something special. And that's why we think you'll love this cool and creamy chicken salad that has a boost of antioxidant-rich curry powder, crisp vegetables and crunchy cashews.
The Classic Waldorf gets a healthy, fatty and delicious twist thanks to the additional creaminess of avocado. Plus if you've got extra you can multipurpose it for dipping veggies, slathering on a burger or even in your tuna salad!
This salad is quick to make, made with less than 10 ingredients and is the perfect light, but satisfying lunch year round.