Teaching your kids to cook has always been a good idea but there has never been a better time than right now to get them involved in the kitchen. These 10 kid-friendly recipes are a great place to start and we make it easy with tips for each recipe for how to get them involved.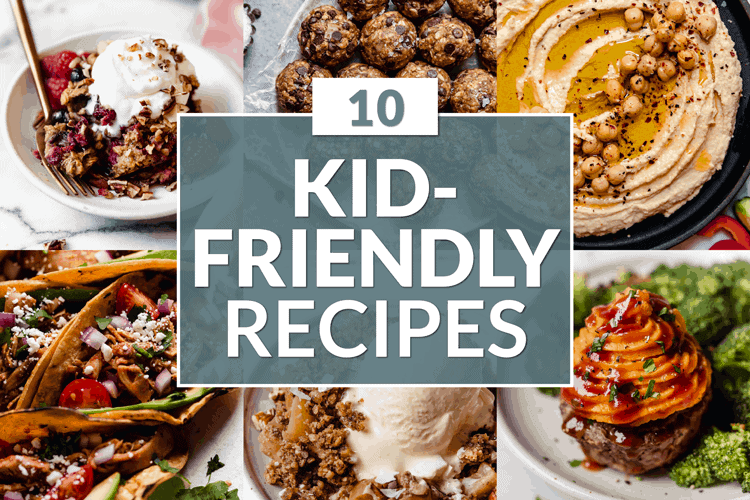 Disclosure: This post may contain affiliate links that will not change your price but will share some commission.
Teach a man or woman to fish…
And they'll feed themselves for a lifetime. That saying has never held more true than right now. With schools closed and parents working from home now is the time to get your kids in the kitchen and start teaching them one of the most important life skills they'll ever learn – how to cook!
To make it easier, we've rounded up 10 kid-friendly recipes and included tips for each one to help you get those kids in the kitchen cooking. These recipes are tried-and-true and make regular appearances in my own home and my daughters love helping get them on the table.
Patience pays off.
Teaching kids to cook takes patience. And a good sense of humor. And lots of towels to wipe up spills and reminders to not lick their fingers. But the time you put in now will pay off later. I started involving my kids in the kitchen as toddlers giving them very simple tasks like scooping, stirring, snapping the ends off of string beans, etc. and as they grew older I introduced knives (yes, real knives) and taught basic measuring skills. With each year and their increasing abilities, I add more tasks like reading the recipe to me and using the stove and oven. I'm happy to say that they're both well on their way to becoming competent cooks all without any formal instruction, just regular involvement in everyday cooking and meal preparation.
If you're looking for more structured 'lessons' that kids ages 8 – 12, I highly recommend picking up a copy of The Complete Cookbook for Young Chefs by America's Test Kitchen. It well-written, easy to read and follow, it lays out all of the necessary equipment for each recipe and gives invaluable tips that even adults can learn from. We've adapted many of the recipes to be gluten-free and many have become starting points for recipes my kids have created on their own. I really can't say enough about it. Get a copy for you and one for a friend and do some virtual cooking 'together' to help pass the time and stay connected.
Are you ready to get those kids cooking? Roll up those sleeves, wash those hands, and strap on an apron because these 10 Kid-Friendly Recipes making spending time in the kitchen fun and deliciously healthy.
Breakfast
These recipes are great for starting the day on a healthy note and they can be prepped ahead for a quick breakfast or mid-morning snack.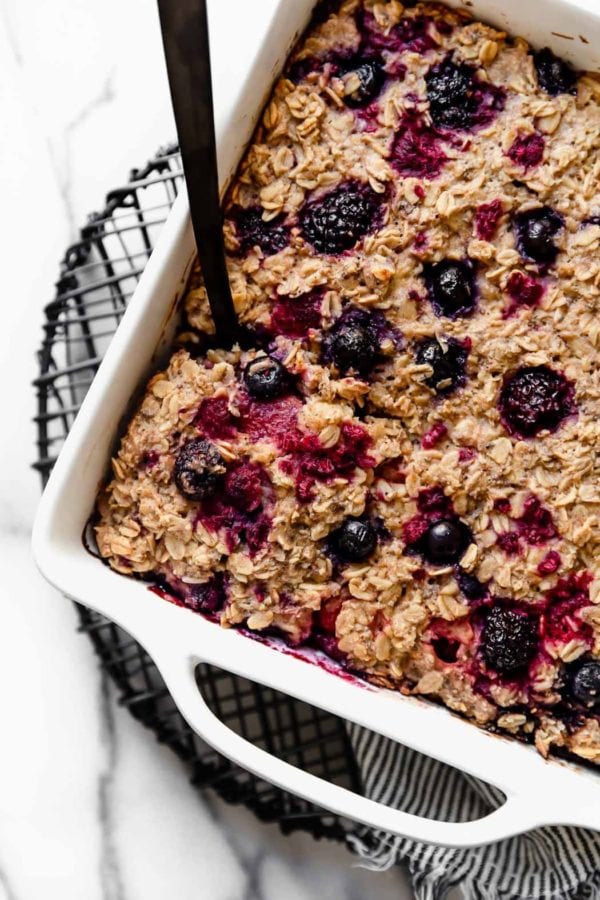 What Kids Can Do:
Measure oats and kefir (or milk)
Crack & whisk the eggs
Stir eggs, oats, and liquid together
Grease the pan with butter or oil
Scoop the oat mixture into the pan
Press berries into the oat mixture
What Kids Can Do:
Measure oats and milk
Peel and mash the bananas (a potato masher works great for this)
Crack & whisk the eggs
Stir eggs, oats, and liquid together
Grease the pan with butter or oil
Scoop the oat mixture into the pan
Sprinkle chocolate chips and/or nuts over the oat mixture
Peel and slice bananas for serving
What Kids Can Do:
Measure oats, milk, peanut butter, and chia seeds
Peel and mash the bananas (a potato masher works great for this)
Mix and stir
Scoop oats into jars for storing in the fridge
Main Entrees
Kids love tacos and these are easy to make and easy to customize to your family's taste preference. We use mild salsa to keep them kid-friendly but include hot sauce at the table for those who like some spice. Meatloaf may not seem like a kid favorite, but when you dress them up to look like cupcakes (and include your kids in the prep), they quickly become a favorite you'll make again and again.
(also includes Instant Pot directions)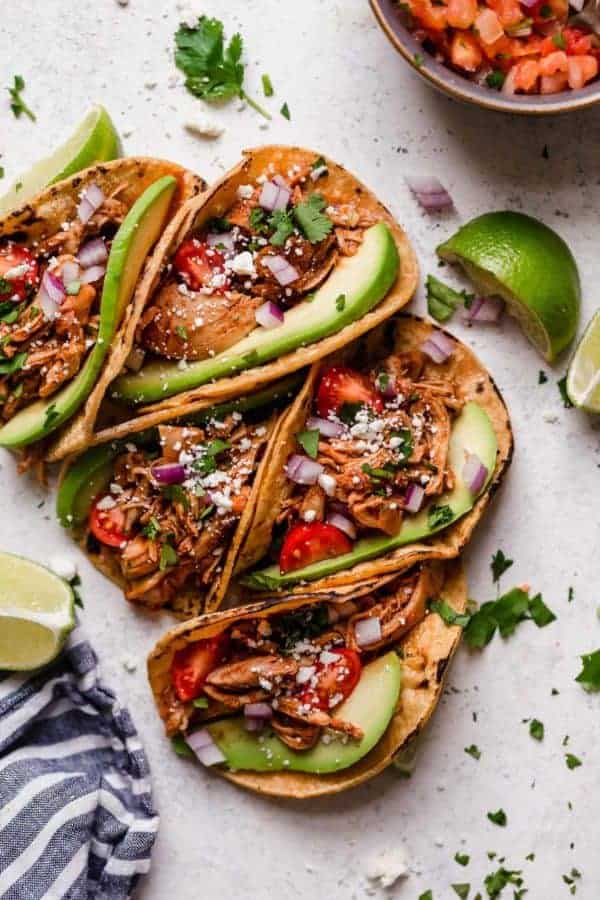 What Kids Can Do:
Measure the salsa, water, and spices
Add ingredients to the slow cooker or Instant Pot
Shred the chicken, once cooled enough to handle, using two forks
Tear lettuce for serving, chop tomatoes, pick cilantro leaves from their stems, scoop avocados from their skin if making homemade guacamole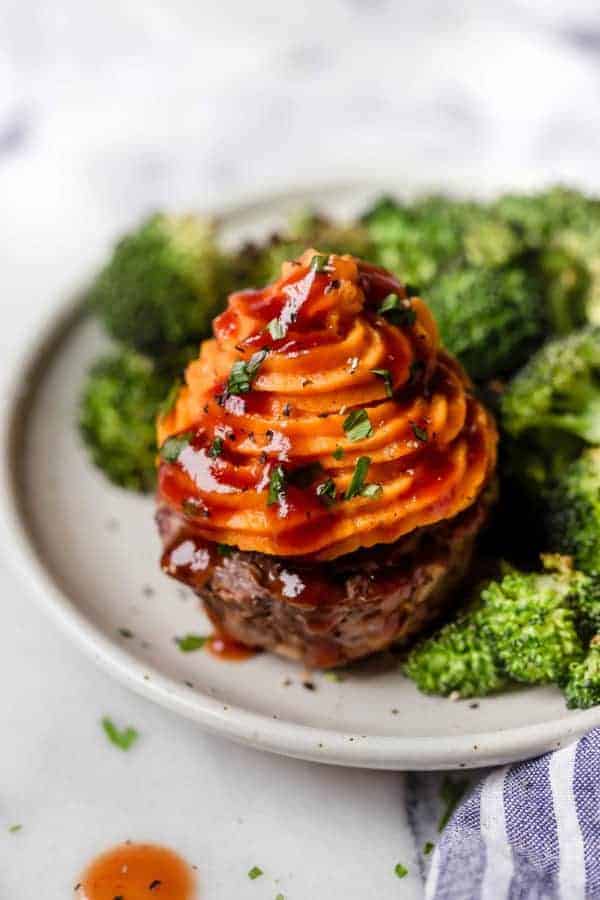 What Kids Can Do:
Peel and chop the sweet potatoes
Older kids can saute the onions
Younger kids can mix the onions, seasoning, and BBQ sauce into the ground beef
Press the meat mixture into the wells of the muffin pan
Mash the cooked sweet potatoes
Pipe or dollop the sweet potato onto the meatloaf muffins
Drizzle with extra BBQ sauce or sprinkle with chopped or torn parsley
Dips
It's a nearly universal fact that kids love to dip! I've found that my kids will eat more fruits and veggies and even cooked proteins when offered something to dip them in. Our hummus and homemade ranch are great for veggies and the fruit dip takes fruit from 'plain' to 'party' without adding tons of extra sugar.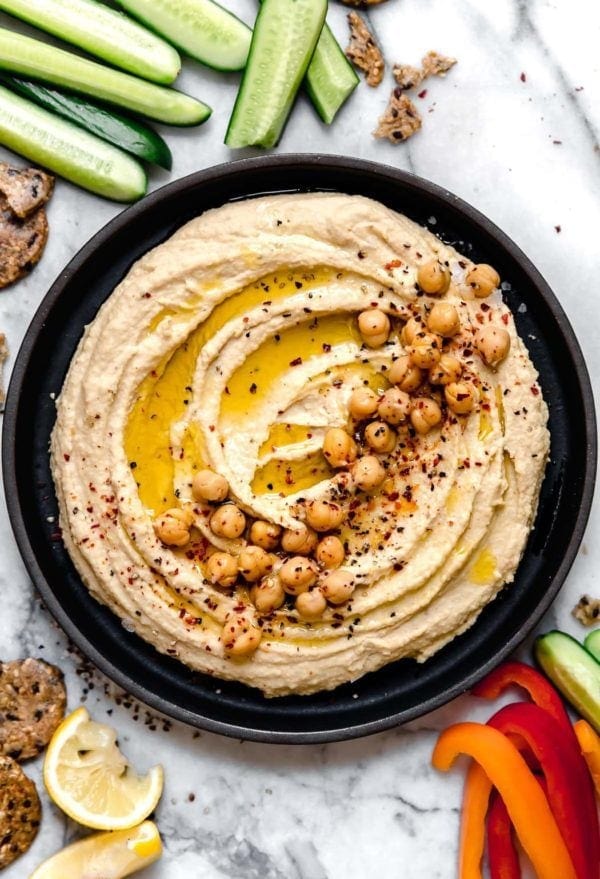 What Kids Can Do:
'Peel' or slip the skins from the drained and rinsed chickpeas for extra smooth hummus
Pour or scoop the chickpeas into the food processor
Juice the lemon (my kids love this juicer for juicing, measuring and pouring!)
Peel the papery skins from the garlic cloves or simply separate the cloves from the bulb
Help an adult press the food processor buttons and scrape down the sides of the bowl
What Kids Can Do:
Measure the yogurt and peanut butter
Stir everything together
Wash fruit (this dip is also delicious with gluten-free pretzels or graham crackers for an easy dessert)
Slice bananas or strawberries for dipping (this slicer makes it fun and easy for little ones to slice bananas, avocados, strawberries, mushrooms, and hard-boiled eggs)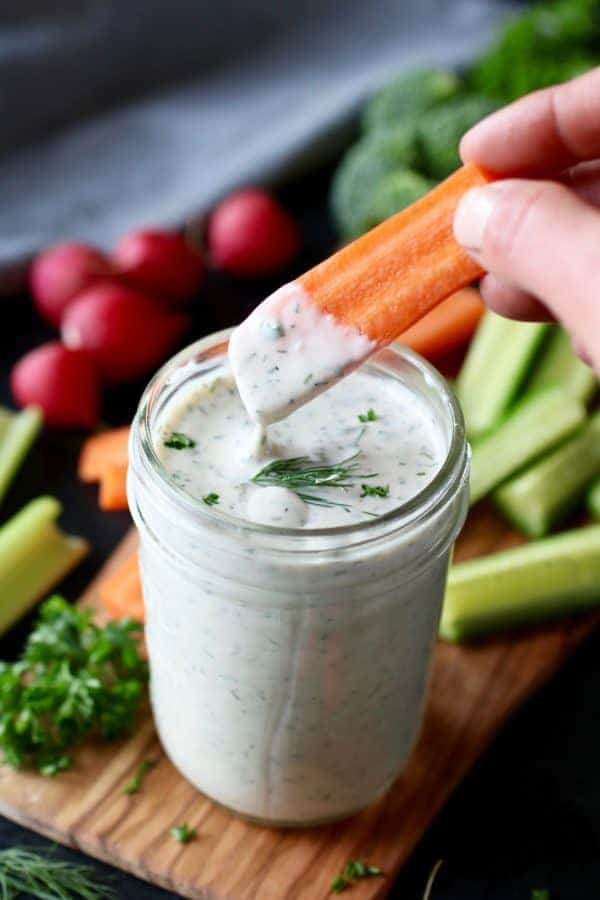 What Kids Can Do:
Measure ingredients
Whisk the ingredients together
Wash and peel veggies or tear washed and dried lettuce for a salad. Older kids can also cut veggies for dipping.
Sweets & Treats
Kids of all ages (and their parents) will love these lightly sweet treats that are almost as fun to make as they are to eat.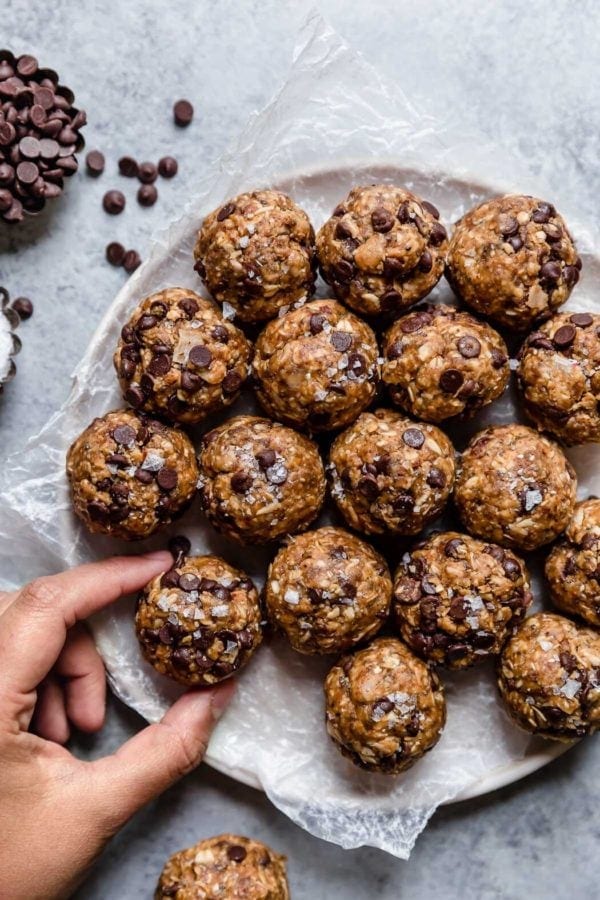 What Kids Can Do:
Measure the ingredients
Mix, stir and roll the 'dough' into balls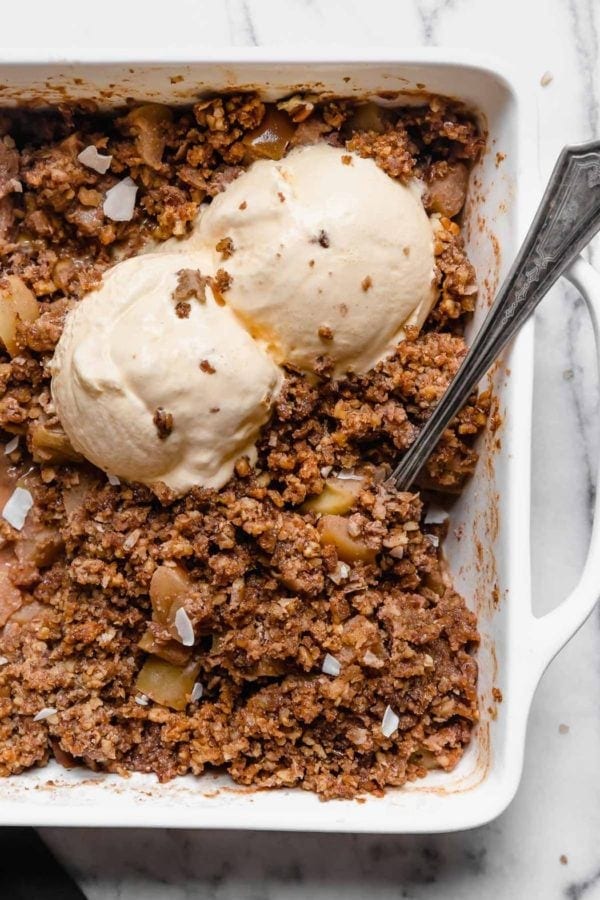 What Kids Can Do:
Wash and dry the apples.
Older kids can core and slice the apples (we love this core, peel & slice attachment for the KitchenAid stand mixer…it even spiralizes veggies!)
Mix the crumb topping together
Mix the filling ingredients together
Grease the baking pan with butter or oil
Spread the apples into the baking dish
Press the topping onto the apple mixture in the dish
Scoop the ice cream or help whip the cream (if using)
That's a wrap!
Let's all take advantage of this time at home to teach the next generation to cook, starting with these 10 Kid-Friendly Recipes.
Pin it now & Save for later!
---
All photos and content are copyright protected. Please do not use our photos without prior written permission. If you wish to republish this recipe, please rewrite the recipe in your own unique words and link back to the source recipe here on The Real Food Dietitians. Thank you!