This post was created in partnership with our friends at Organic Valley. 
A salad with many names.
If you grew up in the upper midwest or have family that did, the chances are good that at some point in your life you ran across a salad that was, without a doubt, 'unique' to this region.
Perhaps it was a 'Snickers Salad' made with chopped apples and chunks of the famous peanut-y, nougat-filled candy bar that lent the 'salad' its name. Or maybe it was 'Glorified Rice,' 'Strawberry Pretzel Salad,' or 'Pineapple Fluff Salad' – again more sweet than savory and more akin to dessert than a side dish thanks to the judicious use of non-dairy whipped topping (ahem, that's Cool Whip for those who are in the know). 
Across the table from the sweet salads, you may have also come across an unusually delicious mix of crunchy broccoli florets, savory red onion, sweet raisins, and salty bacon and sunflower seeds all tossed in a creamy-tangy dressing. Perhaps it was called Creamy Broccoli Salad or Broccoli Crunch Salad or maybe it had a hyper-local name or family nickname like the one that graced every gathering in my family – 'Wood Tick Salad.' 
Affectionately named by me and my cousins for the wood-tick-look-alike sunflower seeds in our Grandma Margie's favorite side dish often served alongside her signature fried chicken, this Creamy Mayo-Free Broccoli Salad is a healthier re-creation of that salad. 
Potlucks or low-key weeknight dinners are the perfect places for this Creamy Mayo-Free Broccoli Salad. #realfood @organicvalley
Click To Tweet
What makes it healthier?
Wholesome, organic, and probiotic-rich yogurt made with milk from cows raised on grassy pastures replaces bottled salad dressing and mayo with questionable ingredients and preservatives. You still get the same salty-tangy-creamy crunch, but now it's without eggs and highly processed oils. Admittedly, the creation of this Creamy Mayo-Free Broccoli Salad was a bit selfish in that I haven't been able to enjoy it in over a decade thanks to my adult-onset egg allergy, but that's not the case anymore! I'll now be bringing my beloved 'Wood Tick Salad' to potlucks all summer until I tire of it (which I doubt will happen, it's so good).
Why quality matters.
If you caught our Welcome to the Real Food 101 Series post, you'll know that we're big on food quality when it comes to red meat and poultry, but that's also (or maybe even more so) when it comes to dairy products. Choosing organic dairy is a great place to start, but when you really want more bang for your buck when it comes to your health (and the health and welfare of the animals and farmers and the environment), then choosing 100% grass-fed dairy is the best choice. Thankfully, our friends at Organic Valley make it easy to access the taste and health benefits of 100% grass-fed dairy, which they call Grassmilk. The entire line of organic dairy from Organic Valley contains absolutely NO antibiotics, synthetic hormones, toxic pesticides or GMO anything, but only their Grassmilk offers the special health benefits that come from 100% grass-fed dairy.
Milk from cows who enjoy a diet of 100% grass or dried forage has more beta-carotene, more inflammation-fighting omega-3 fatty acids and conjugated linoleic acid (CLA), which is a special type of omega-6 fatty acid that also has anti-inflammatory properties than milk from cows who are fed grain or a combination of grass and grains. It's also unique in that it has subtle herbal top notes with a hint of floral petal and a deep mineral base meaning it tastes the way milk should taste! As grasses and forages change throughout the year so do the subtle flavor highlights of Grassmilk. And Organic Valley Plain Grassmilk Yogurt, like we used in this Creamy Mayo-Free Broccoli Salad, always comes with a layer of cream on top.
Grass is also the diet that nature intended for animals with multi-compartment stomachs, like cows. Cows are happiest when allowed to graze on pasture and enjoy the sunshine – and happy cows make better milk.
You can learn more about Organic Valley's cooperative of small family farmers, their commitment to soil and animal health and why we opt for grass-fed dairy (plus 5 more delicious ways to use Grassmilk) in this post.
Call it what you will, we just call it delicious.
No matter what you call this Creamy Mayo-Free Broccoli Salad, you can be assured that it's a delicious and nutritious addition to weeknight meals, family dinners, potlucks, barbecues and more.
Recipe
Creamy Mayo-Free Broccoli Salad
Prep:
25 mins.
Total:
25 minutes
Ingredients
For the Salad:
For the Dressing:
3 Tbsp

. apple cider vinegar

½ tsp

. garlic powder

½ tsp

. salt

Pinch of black pepper
Place broccoli florets, red onions, and raisins in a large bowl.
Whisk together dressing ingredients, taste and adjust seasons.
Pour dressing over salad and toss well to coat.
Stir in bacon and sunflower seeds just before serving.
Last Step! Please leave a review and rating letting us know how you liked this recipe! This helps our business thrive so we can continue providing free recipes and high-quality content for you.
Notes
All photos and content are copyright protected. Please do not use our photos without prior written permission. If you wish to republish this recipe, please rewrite the recipe in your own unique words and link back to the source recipe here on The Real Food Dietitians. Thank you!
Nutrition Information
Serving Size:

~1 cup

Calories:

178

Fat:

6g

Sodium:

324mg

Carbohydrate:

26g

(Fiber:

4g

Sugar:

17g

)
Protein:

8g
Dietary
What dishes have you been missing that you'd love to see recreated in a healthier or allergy-friendly way? Share in the comments below!
Pin It Now & Make It Later!
---
This post was made possible by our friends at Organic Valley. Although we received compensation for this post, the opinions expressed here are – as always – 100% our own. Thank you for supporting the great companies we work with thereby allowing us to continue creating great recipes and content for you.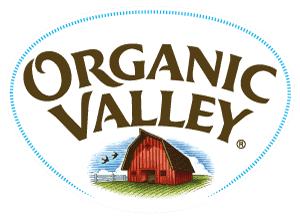 Photo Credit: The photos in this blog post were taken by Jess of Plays Well with Butter. 
This post may contain affiliate links which won't change your price but will share some commission.