We love to create healthy quinoa recipes that you can turn to for dinners that provide great taste and well-rounded nutrition. Quinoa is a good-for-you, gluten-free, grain-like food (technically quinoa seeds are classified as a pseudocereal). Quinoa is also a rare plant-based food that provides all nine essential amino acids, making it a complete protein source, too. These 16 healthy quinoa recipes will ensure you have a lot of flavorful ways to enjoy this pantry staple.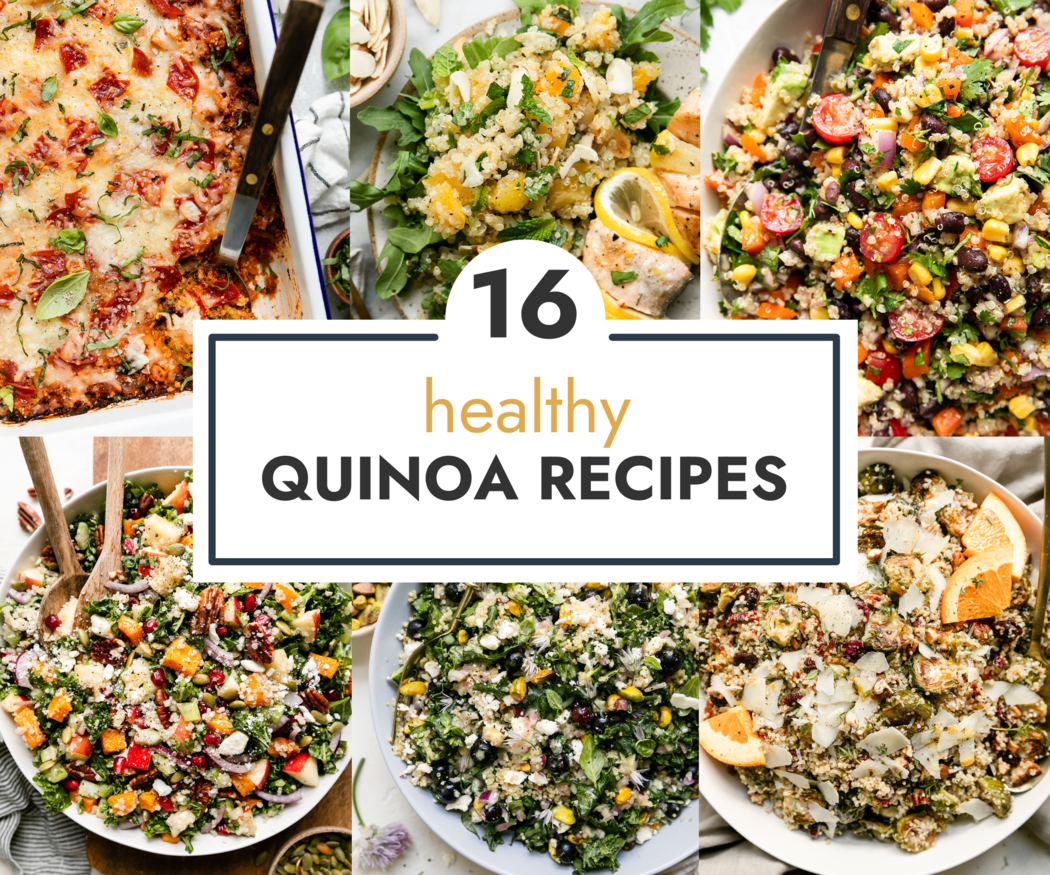 Healthy Quinoa Recipes Are Perfect for Weeknights
We think a healthy quinoa recipe is just the thing to make your weeknight dinners successful. Quinoa lends itself well to many different flavor profiles. It tastes great with all sorts of proteins, vegetables, and spices, and it cooks very quickly. The next time you're in need of a weeknight recipe that the whole family will love and that provides well-rounded nutrition, reach for one of these healthy quinoa recipes. Bookmark this page, then come back often and try them all!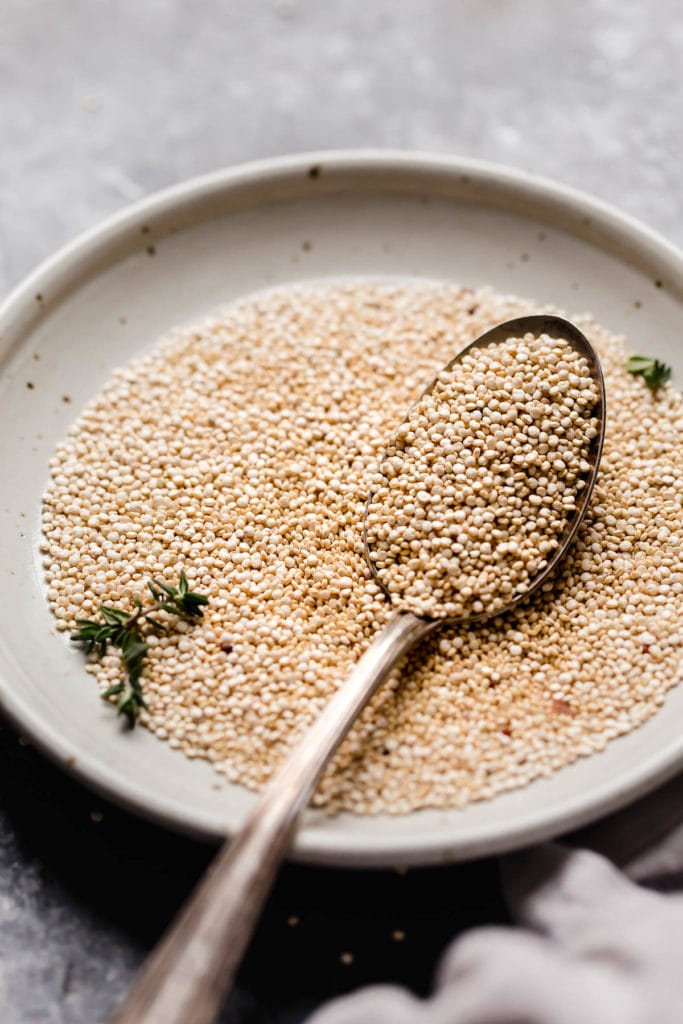 Nutrition Spotlight: Quinoa
Quinoa is a complete source of protein, which is rare in the world of seeds and grains. This means that quinoa contains all nine of the amino acids necessary for our nutritional needs and that our bodies don't create fully on their own. One cup of cooked quinoa contains 8 grams of protein.
A good source of fiber, quinoa provides 5 grams of fiber per cup.
Quinoa is a good source of other important nutrients, including iron, calcium, manganese, magnesium, and copper.
A very versatile ingredient, quinoa is naturally gluten-free, making it a nutritious option for people with celiac disease or a gluten intolerance.
16 Delicious Quinoa Recipes to Try
Make These Quinoa Recipes Work For You!
These simple weeknight quinoa recipes are designed to be easy to make, delicious, and nutritious. Here's how to use these recipes and make them work for you any night of the week:
Substitute or omit vegetables, depending on what you have on hand, what's available to you, and what's in season
For dairy-free options, simply omit the cheese if the recipe calls for it (this works well in any of the salads and our quinoa burger recipe)
Change up the ground meat in the quinoa casseroles and quinoa burger, if you'd like. Ground beef, ground turkey, ground chicken, ground lamb, and ground pork will work in any of these recipes
In the quinoa salad recipes, substitute any favorite nuts, dried fruit, and/or fresh fruit with what you already have on hand in the pantry, freezer or refrigerator
Pin Now to Make Later!
---
For ultimate success, we highly recommend reading the tips in the full blog post above. All photos and content are copyright protected. Please do not use our photos without prior written permission. If you wish to republish a recipe, please rewrite the recipe in your own unique words. Link back to the source recipe here on The Real Food Dietitians. Thank you!